ATHENS DIGITAL LAB: A BENEFICIAL VENTURE, A FORWARD-THINKING WEBSITE
Journal / Our Work / 02.11.17
Mozaik was entrusted to communicate an innovative proposition through a brand new logo, website and online communication strategy reflecting the scope, vision and mission of Athens Digital Lab.
Athens Digital Lab decided to pursuit a pioneering venture aiming to improve the quality of everyday life for the people in Athens with the support and exclusive grant by the Stavros Niarchos Foundtion, Athens Partrenship and with the cooperation of Cosmote and Nokia.
Marching with vigor into the digital era, Athens Digital Lab is seeking digital ideas by students, groups, individuals, startups or technology enthusiasts that will be covering the areas of Cleaning, Parking, Green Management, Public Space Management and Vehicle Fleet Management in order to change and improve the life of the Athenians. There is also an Open Theme covering all other categories that may be relevant to the cause. The ultimate goal is to develop a Smart City infrastructure, bringing the Internet of Things to Life, infusing intelligence from the digital into the physical world.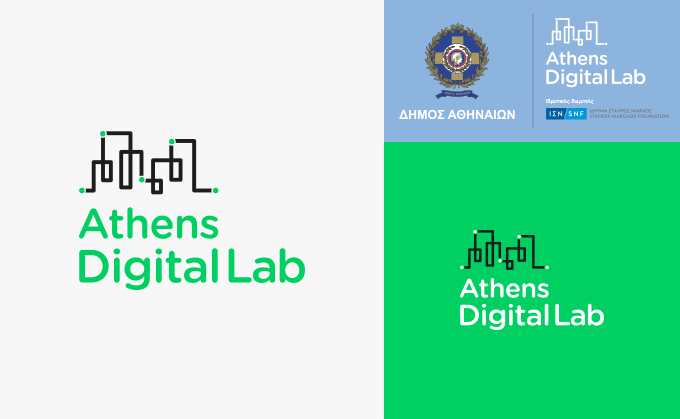 The logo and branding were inspired by the name itself, literary translating the words Athens Digital Lab into a visual of a digital network extending over a city skyline.
Mozaik designed and developed a one-page scroll website that offers a smooth navigation experience to all users while directing their attention to the competition. It is easy to use and in line with the branding with geometrical elements that promote this new wave of modern innovation.
The SVG animation of the website, based on the branding strategy slowly draws out the Smart City of Athens passing through points and famous landmarks as if being connected through a digital network.
The black and fluo green colors selected for both the logo and website communicate the digital innovation while promoting the benefit and human element.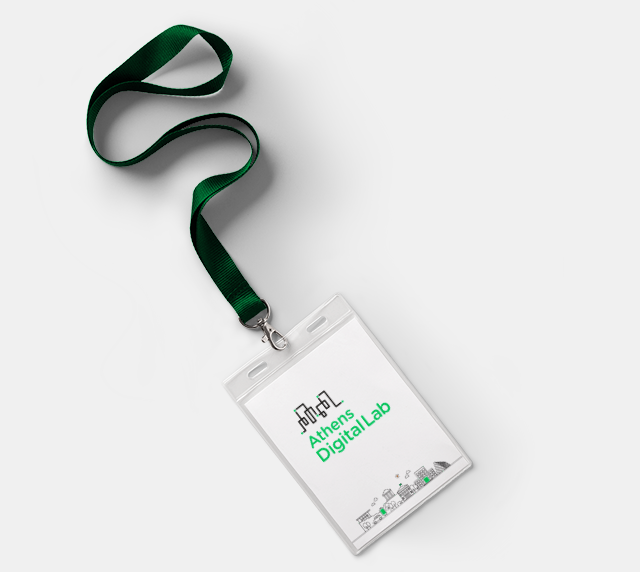 The overall design and typography are linear with round finishes showcasing the cutting-edge thinking and yet adaptable environment of Athens Digital Lab.
For the promotion of the initiative, Mozaik also created an informative video in full coherence with the brand beginning with the generation of the idea and slowly describing the process that needs to be followed in order to take part in the competition.
Drawing on its expertize, Mozaik carved out a digital presence for Athens Digital Lab allowing the city of Athens to tap into the digital era with a number of benefits.
Check out the website at www.athensdigitallab.gr