IMAGINE COMES INTO BEING
Journal / Industry Insights, Inspiration, Our Work / 14.07.22
Imagine is a new small luxury 4-star boutique hotel in the historic city center of Athens providing personalized experiences for exclusive guests.
Housed in a fully renovated building this brand-new boutique hotel combines art with modern design to create an atmosphere of absolute relaxation where guests can escape their everyday life and immerse in a world of utmost indulgence. The uniqueness of its design, exemplary location and hidden gardens make it a preferred choice for the young, sophisticated and free-spirited souls.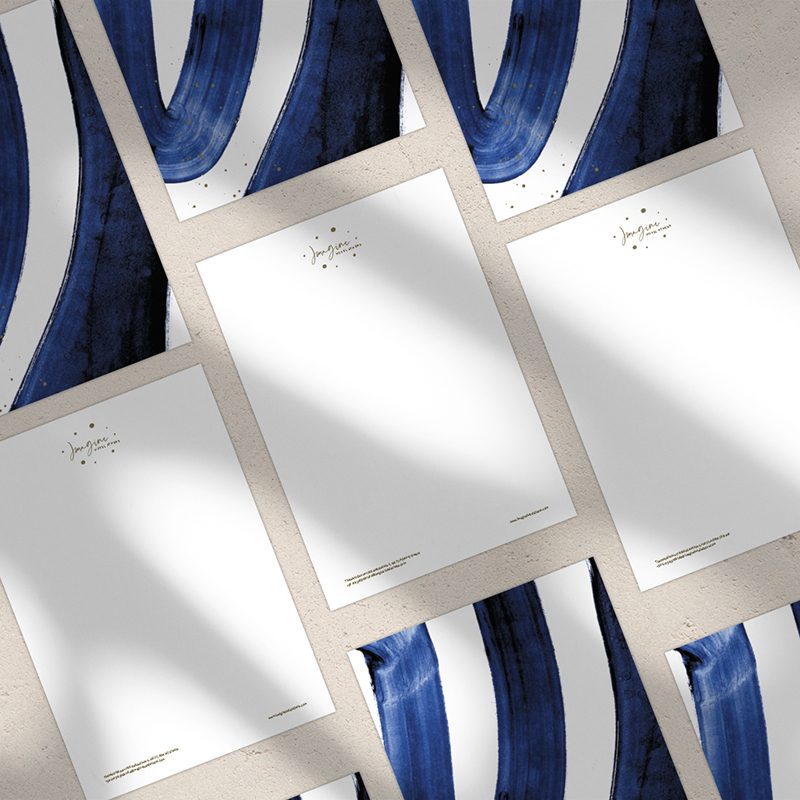 Promoting a new way of living, Imagine needed a logo and brand identity that would reflect its fresh vision, forward-thinking nature, vibrant spirit and prestigious character.
Inspired by its uncompromising commitment to service excellence, art & design DNA as well as luxurious appeal, Mozaik designed a fresh new logo greatly encouraged by the brand name itself and the word Imagine, creating a circle around the name with drops of shimmering gold as if gently safekeeping the realm of imagination.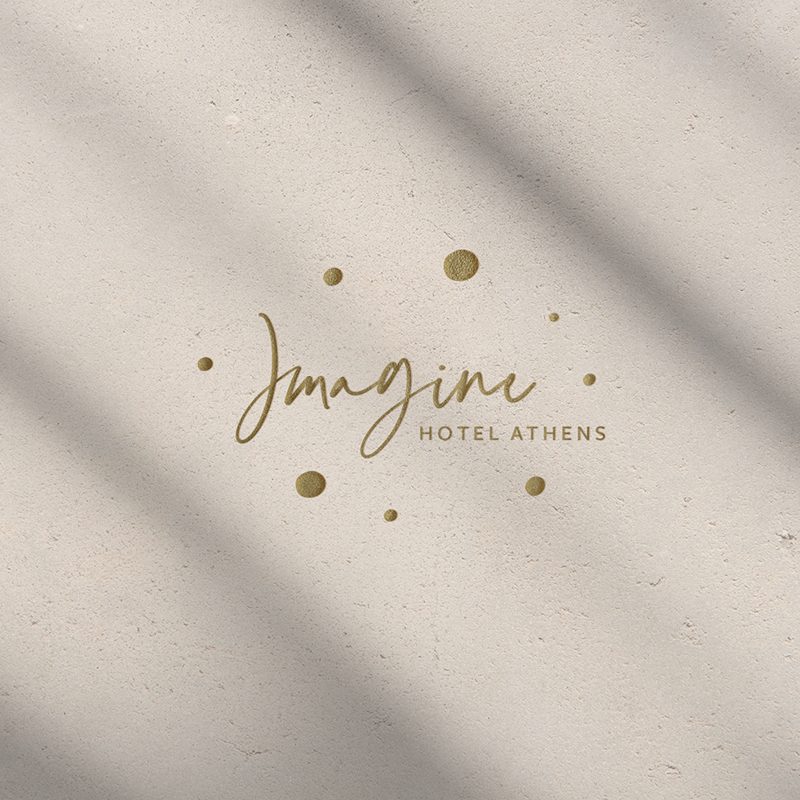 The calligraphic style of the logo reflects the liberal and free-spirited character of the brand along with its artistic finesse, young and energetic vibe. Gold was chosen to underline the hotel's prestigious location and luxurious features as well as the wealth of personalized services provided for its unique guests.
The brand identity was accentuated with strokes of blue to denote the hotel's artistic flair and the sense of harmony, class and elegance one can experience while staying at Imagine.