THE KNIGHTSBRIDGE WEBSITE
Journal / Our Work / 18.02.14
Exuding luxury and a high standard of concierge services, the new website of The Knightsbridge residences built by Mozaik successfully showcases the elegance and unique identity of the property.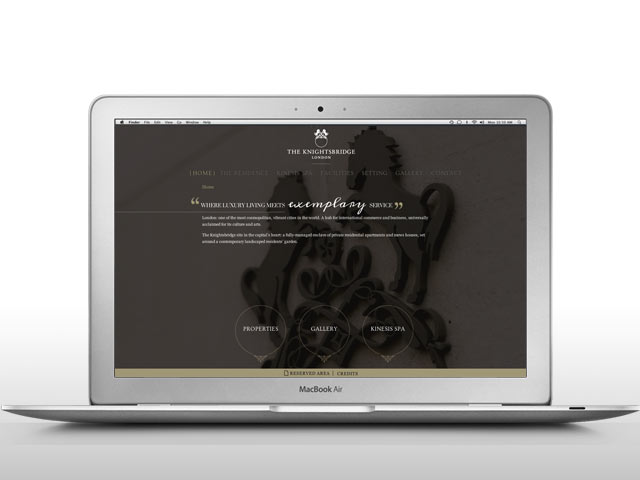 The conceptual intro, submerging the visitor in London's heart within the first few seconds, the elegant and totally branded graphics, the chic and classic yet minimal design along with a totally tailor made interactive map of London's centre perfectly utilizing a Google Map API, all constitute a website that was conceived, designed and seamlessly developed to pay tribute to perfection.
Take a glimpse into life in The Knightsbridge through its new website .