Back to Projects
Hellenic Entrepreneurship Award
Great ideas should be recognized and given the chance to shine, flourish and make a difference in the world.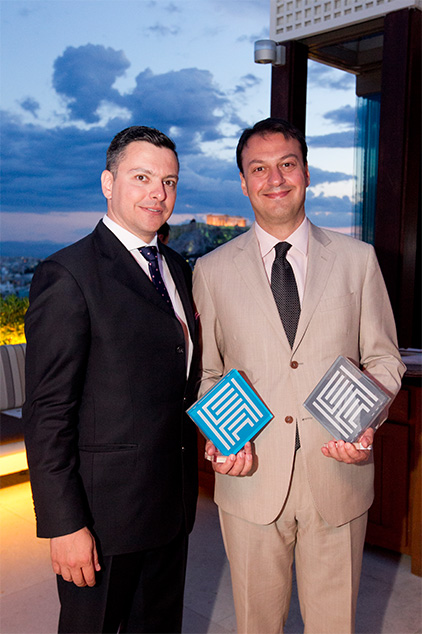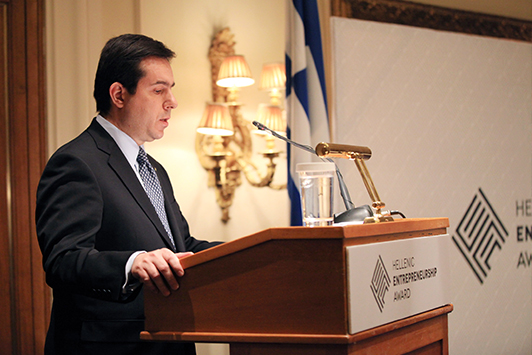 CLIENT
The Hellenic Entrepreneurship Award (HEA) was founded in 2012 with the support of the Libra Group so as to give Greece-based entrepreneurs the chance to receive a share of €1,25 million in prize-funding to support their new business venture. The winners would also receive free consulting and mentoring by experienced business professionals assigned from one of the Libra Group's global businesses.
BRIEF
The purpose of this assignment was the development of the entire branding and logotype as well as the redesign of the HEA website. The logo had to combine Libra Group's brand and The Hellenic Initiative's identity, imply the award's mission, be easy to remember, strong, engaging and evocative in dark shades of blue or even gray. The new website had to better reflect today's business realities while continuing to offer intuitive navigation, give visitors a comprehensive understanding of the awards and process, communicate the values, impact and importance of its people while maintaining the "wow" factor. Other areas that had to be brought under the spotlight were the Register/Login, the contest timeline, winners, finalists and supporters page as well as a new blog-style news section and a new press area.
SOLUTION
The starting point of this project was to create the company logo that was achieved by incorporating the initials of the award (HEA) in a graphic shape functioning as an emblem of the competition. The responsive grid based website features a social media layout design with shapes, lines and colors that reflect the company's branding. This minimalist design brings forward the actual award process focusing more on the contest timeline, the winners and finalist than the award institution while enhancing the wow factor. Following a more people-centric approach than a corporate one the new website design puts all major areas of interest under the spotlight to ease navigation for all users. A special study was conducted so as to offer users a flawless navigation experience on any device. To further enrich the overall look and feel of the website larger imagery and video content was incorporated throughout.
Inspired by the Greek meander, the multidimensional and original logotype combines words, shapes, patterns and colors reflecting both beneficiaries.