AWARDED VIBES FOR MOZAIK
Journal / Inspiration, Life at Mozaik, Our Work / 04.04.17
An EBGE Merit Award for Mozaik's Vibrant Synergy
The EBGE Greek Graphic Design & Illustration Awards of 2017 were held once again at the central stage of the Onassis Cultural Center on Monday the 3rd of April. A fabulous evening packed with talent and excitement that was hosted by the stand-up comedian Giorgos Hatzipavlou and organized by the magazine + DESIGN and under the auspices of the International Council of Graphic Design Association [ICOGRADA]) and the Greek Graphic Designers Association.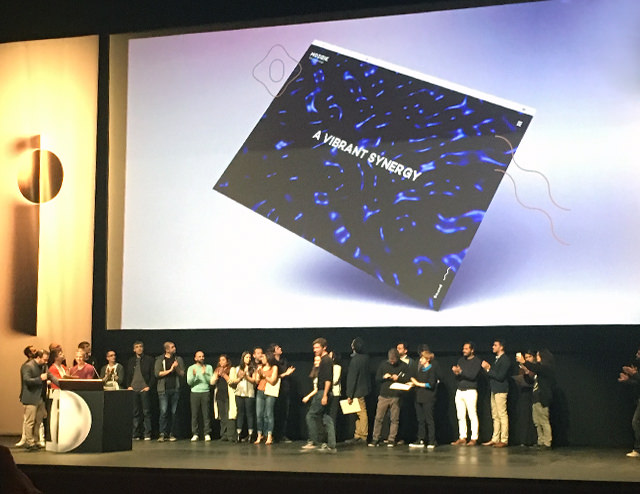 We were very happy to attend the EBGE award ceremony and honored to receive a Merit Award for Mozaik's self-promotion "Vibrant Synergy" website in the Digital Applications category.
Although there was a great number of brilliant works and nominations from the crème de la crème of graphic and web design it was unfortunate to see that some of the most inspirational works weren't acknowledged as they deserved. It is important to understand that in order to maintain the level and quality of international standards it is imperative that we learn how to think "outside the box".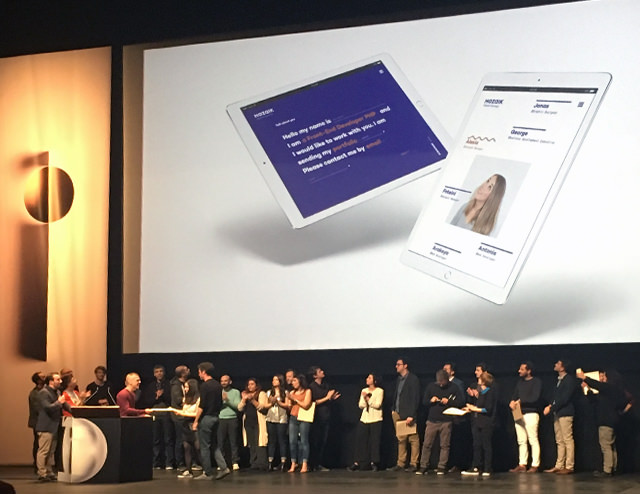 That said, the overall award ceremony was a very illustrious event, with original works, special guests, humorous moments and smiling faces.
Our vibrant synergy, quality and innovation have been rewarded and we welcome you to join our synergy of success: www.mozaik.com