MOZAIK'S VIBRANT SYNERGY SHINES WITH A SILVER AWARD
Journal / Inspiration, Life at Mozaik, Our Work / 22.03.17
Mozaik happily attended this year's impressive ceremony of the Ermis awards with the motto "You love to hate them" as more and more people put their works to the test reaching this year a new record of participation. The award ceremony was held in the festive atmosphere of the Hellenic Cosmos Cultural Center on March 14th to reward the best ideas in Creative Advertising and Communication of the past year.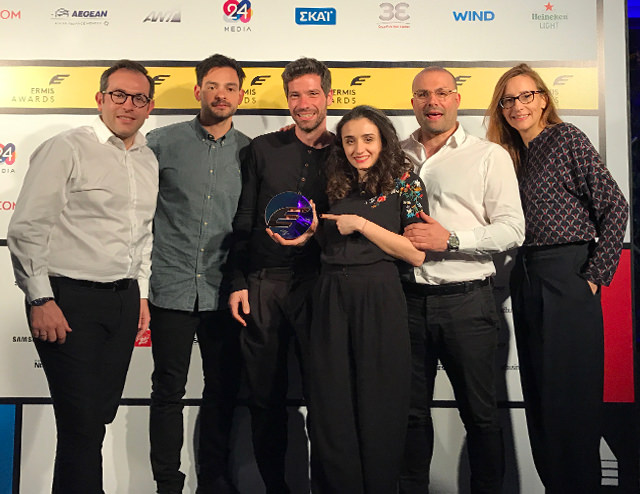 Mozaik was distinguished amongst this year's top nominees for its ground-breaking Vibrant Synergy website that was of course inspired, designed and developed by Mozaik's team of specialists winning the Silver Ermis award in the Websites/Self-promotion category in Digital.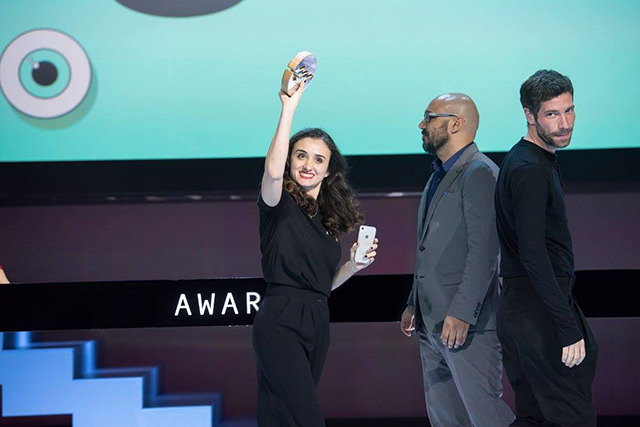 (image Credits: Ermis Awards officail Facebook Page)
Mozaik was double proud to have a member of its creative team, head of design Mirto Nasiopoulou be part of this year's Ermis awards jury.
For the Mozaik team this year's award was of great importance because it wasn't only a reward of our creative work but also a recognition of our new digital persona, our new philosophy and aim to prove that Vibrant Synergy works and is here to stay.