BOUYGUES TELECOM FOUNDATION
Journal / Our Work / 05.06.14
A new application website for more than 800 projects a year has been launched by Mozaik.
Bouygues Telecom Foundation, the telecom subsidiary of Bouygues Group, supports Environmental, Social and cultural initiatives.
Every year, the foundation finances some associations' projects amongst Bouygues telecom's clients and collaborators.
As a great supporter of such initiatives Mozaik took over the entire venture and online implementation of this unique enterprise.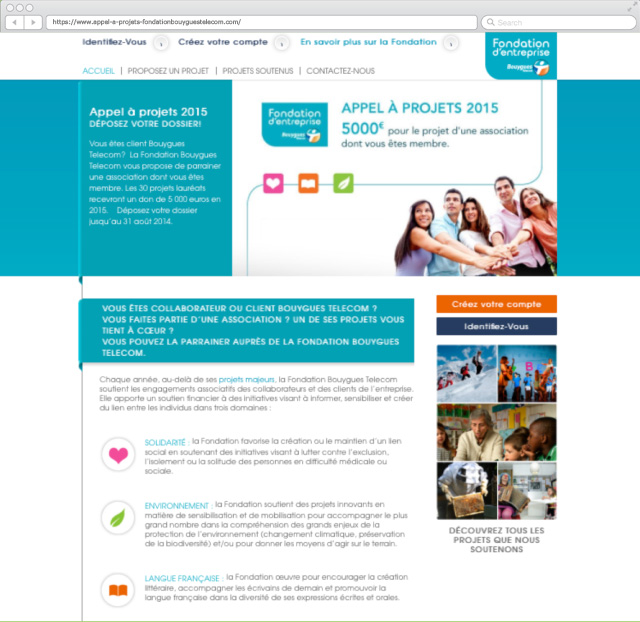 The main responsive website features an application submission platform that allows applicants to fill-in their projects; add attachments and consult their applications at all times until they decide to submit them.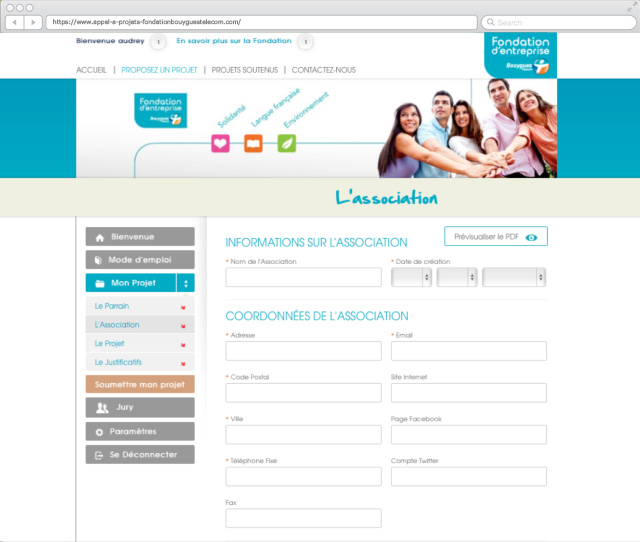 It also presents an extensive list of all finalists, clients and collaborators, that is to say all projects supported by the foundation for the last 3 years.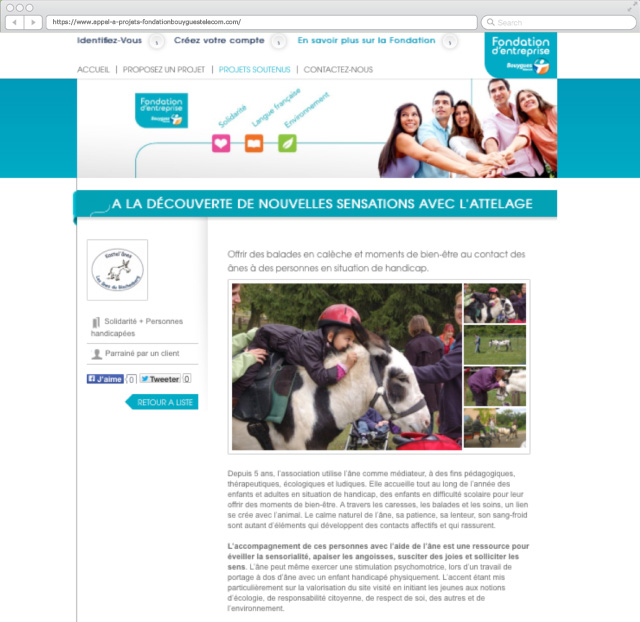 As far as the back office is concerned an advanced control panel for the treatments of applications has been carefully conceived and settled by our team of developers.
The platform uses peak technologies and functions to support multiple applicants, handle multiple user types, requests, data uploading and security checks.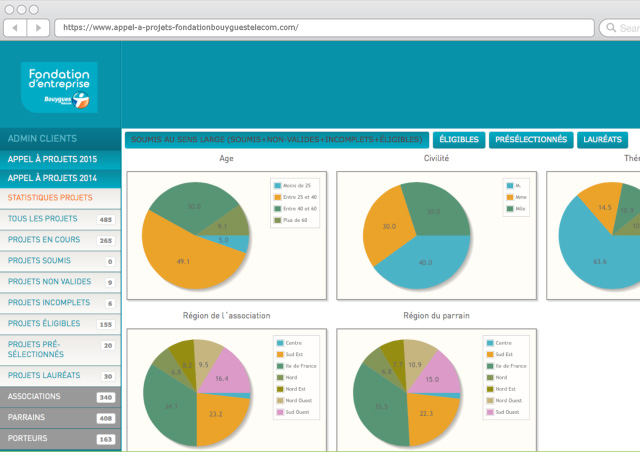 More than 800 projects are to be submitted.
The development of this software is a great achievement for the software progression of our team as it is designed to provide the ultimate user experience in the easiest way possible. Guests can visit now this innovative application website, go through the list of older and ongoing projects and study some of the greatest achievements that will inspire them to greatness.
With such an efficient platform both clients and collaborators can apply for the grant of 5,000 € and step up the social ladder by pursuing their passion for a better way of living through projects supporting philanthropy, eco-consciousness and all social aspects of the French language.
Visit https://www.appel-a-projets-fondationbouyguestelecom.com