MOZAIK SERVES THE NEW WEBSITE OF TGI FRIDAYS
Journal / Our Work / 09.12.16
Marking a significant shift from a family-oriented business to a social hub for young adults, TGI FRIDAYS introduces its cool new website designed and developed by MOZAIK reflecting its casual identity and vibrant social character. Modern and fresh, the brand new website simplifies all functionalities for the user turning the browsing experience into an incredible joy-ride through animated, clickable banners with alternating themes, events, promotions and specials that make every day seem like…FRIDAY!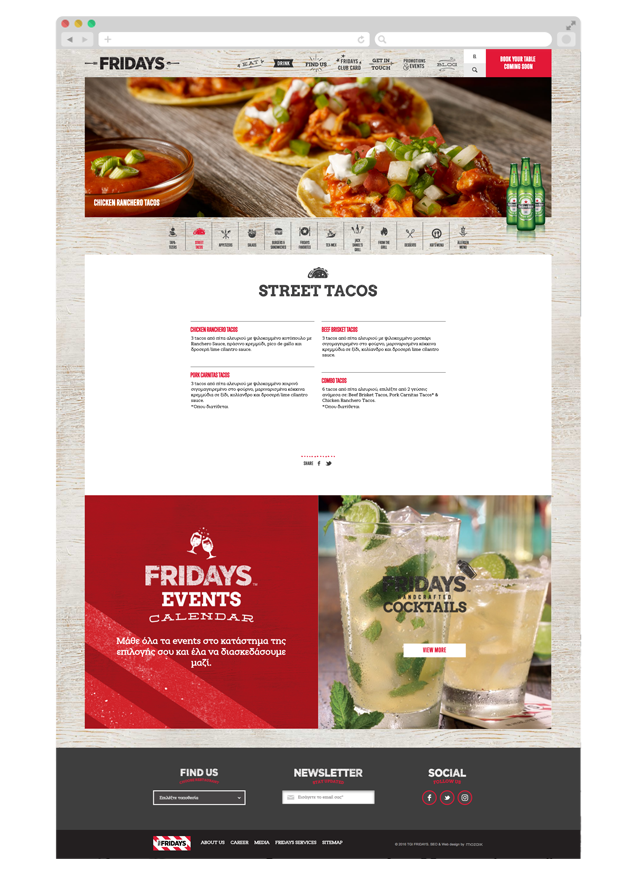 Following the guidelines of the corporate image with vintage graphics and some rustic elements an emphasis is given on the American-style of the website aesthetics. Elements of bold typography and grungy icons give a fresh and upbeat look and feel. Label-style banners and catchy phrases create an inviting and playful feeling to the overall visual experience pretty much covering what TGI FRIDAYS is all about.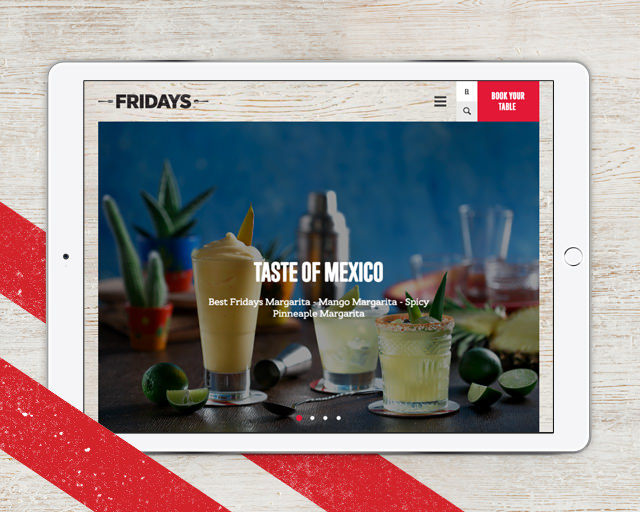 Promoting the casual dining experience to the younger crowds through TGI FRIDAYS blog and app, surveys and loyalty club, users are given the opportunity to enter the FRIDAYS community. With the authentic American look and feel, the new responsive website of TGI FRIDAYS opens its doors to a new generation of casual diners.
Are you ready for FRIDAY? Check out the new website at: www.fridays.gr