MOZAIK WINS AT IAB MIXX AWARDS FOR A 3RD CONSECUTIVE YEAR
Journal / Industry Insights, Inspiration / 04.07.17
Gold for Toyota & Bronze for Zulutrade.
Continuing its successful presence at the IAB MIXX AWARDS 2017, Mozaik was honored with a Gold Award for the Effective Use of Data in the Toyota C-HR launch and a Bronze Award for the search campaign of Zulutrade.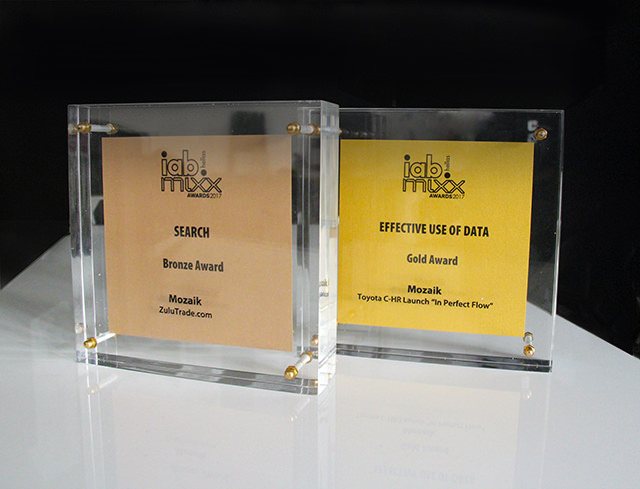 For the Toyota case, the role of Mozaik was to turn Awareness into Business by making the brand's propositions meaningful to new audiences, allowing them in such way to stand out from the crowd and continue to drive growth.
The goal was to identify prospects, to move them down to the purchasing funnel and eventually lead them to physical showrooms.
The creative strategy was locally adopted and followed in consistency with the European creative approach while conveying the brand's technological advantages with the tonality that was set at the image film.
One of the Innovations of the Campaign was the use of data enabling us to show specific messages to audiences that would be ready to react and proceed to the action desired. An advanced tool was implemented in the website that assigned engagement scores to the visitors based on their actions. These visitors were "captured" and targeted for several remarketing campaigns.
The result was highly successful:
Creating millions of impressions and video views
Increasing brand-consideration by up to 27% and
Increasing brand-selection by +157%.
For the Zulutrade case, Mozaik was appointed to develop a strategic plan and optimize their paid search campaigns in order to drive new leads. The increasing demand, the strong competition as well as the broken and long conversion path from click to lead were challenges that the Mozaik team had to face. In order to overcome those challenges, Mozaik developed a detailed media plan and extensive keyword search with the use of advanced tools, tactics and platforms that had to be utilized in a precise way in order to make the campaign both unique and memorable.
The structure of the account was based on location, language, device and keyword intent targeting 114 markets in 5 continents. We've created more than 35,000 highly tailored to users' ad copies in 5 languages that were triggered by more than 100,000 keywords tactically implemented in 4 remarketing audiences by utilizing the Similar Audiences Functionality applied for paid search.
The overall innovation implemented was the advanced tracking of backend data through API for measurement & optimization based on true value of paid traffic.
The results that we achieved were:
36% more unique demo account leads
34% lower CPCs
44% more clicks and
20% new business leads.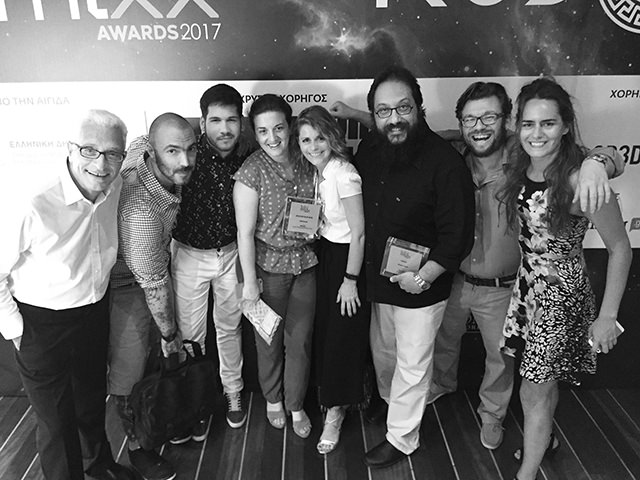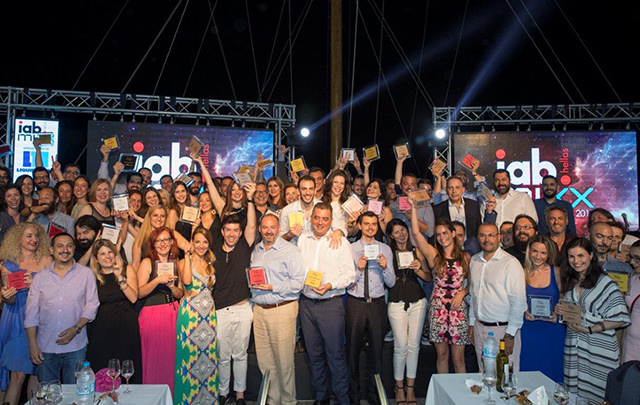 Two great teams, two exceptional clients have brought back two Iab Mixx Awards for Mozaik!