OFFF BARCELONA 2015 HIGHLIGHTS
Journal / Industry Insights, Life at Mozaik / 09.06.15
OFFF Barcelona celebrated the 15th edition and we were there to witness and bring back all the highlights. 15 years of design, creativity, innovation, vision, inspiration, new thoughts and insights.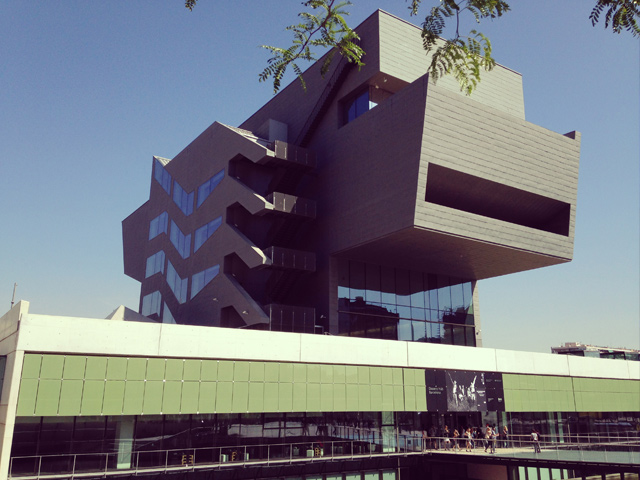 This year's meeting point was the Disseny Museum of Barcelona, an outstanding architectural setting dedicated to design, fashion, decorative arts and culture. 2 auditoriums were turned into main stages to host the line up of the most influential artists in the world.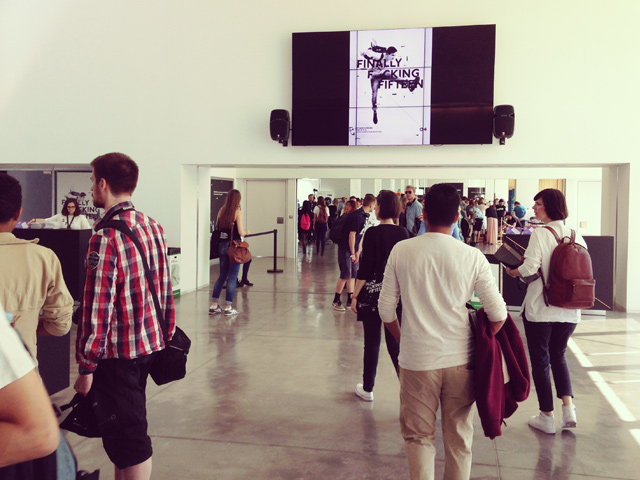 The 3-day journey began with presentations, conferences, speeches, workshops artistic events and networking activities in an atmosphere loaded with passion for creation. All kinds of design enthusiasts and rising designers were gathered to watch, hear and also interact with the guest spokesmen.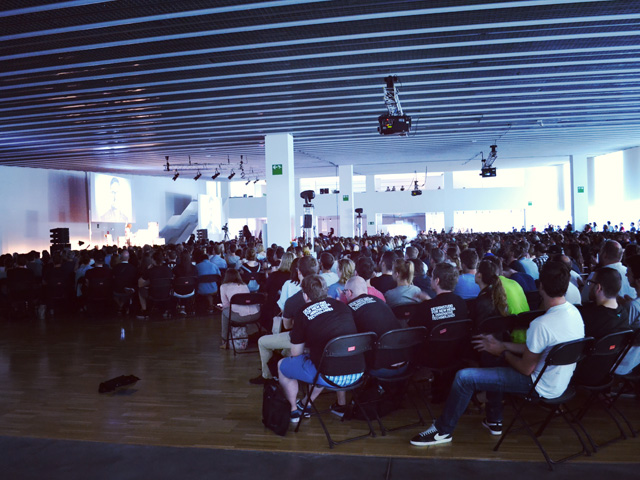 Inside the venue, a design market was set where loads of great designers were selling all kinds of design "memoirs". Sunglasses, cool T-shirts and accessories, design books, skateboards and neon lights, all that, plus a tattoo pop up station leaving the most artistic mark of creativity. Outside the venue, a number of vintage trucks and surf vans offered local street food to all attendants. Soon visitors from all over the world, spokesmen and locals were mingled together, drinking cold beers and discussing what else, design.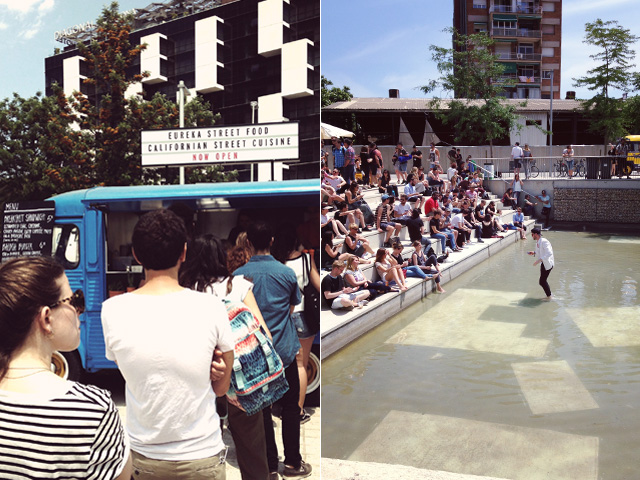 This year's OFFF turned fifteen and that was the theme of all discussions. The festival focused on embracing new experiences, question new notions and be open to change. 3 days full of new thoughts and ideas, digital trends and technological advancements, redefined aesthetics and high end design, motion and film.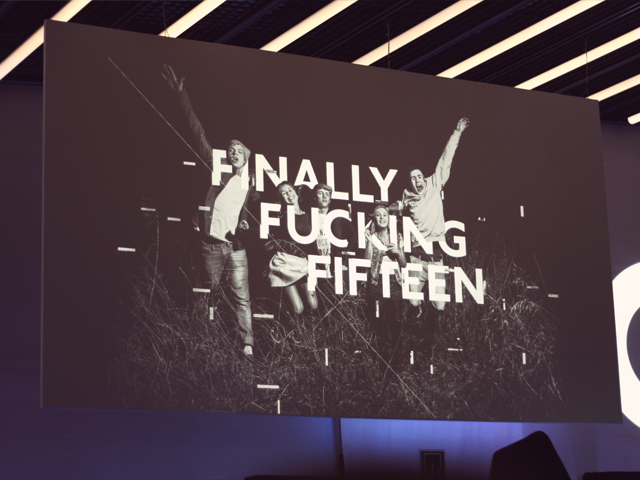 New projects were announced, trends were set and portfolios were reviewed. Stefan Sagmeister, Mirko Borsche, Anton & Irene, Steven Wilson, Rick Banks, Chuck Anderson, Joshua Davis, Pat Perry, Akqa, Sawdust, GMUNK, and Foreign Policy Design shared their knowledge, perspectives and explained the creative process from the primary idea to the execution and all the way to the final work. The main insight? It's all about perception!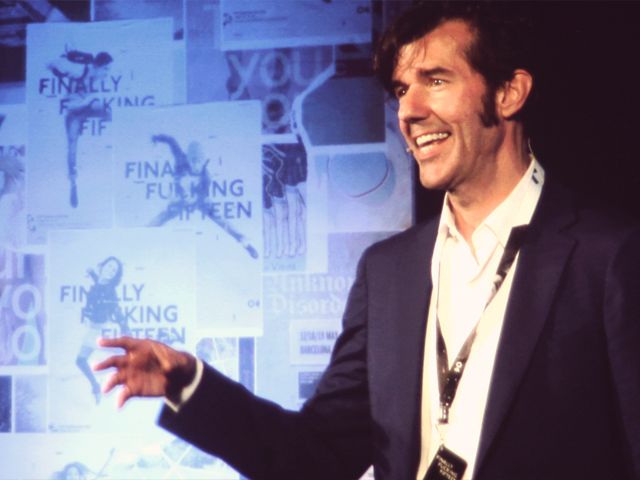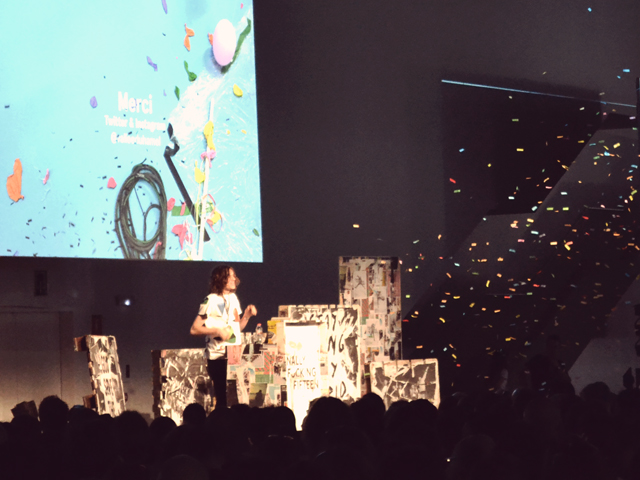 What we want to share after 3 full days of creativity is that it is important to believe, do what you love, question ideas and have fun! After all, inspiration comes from anywhere as long as you keep an open mind.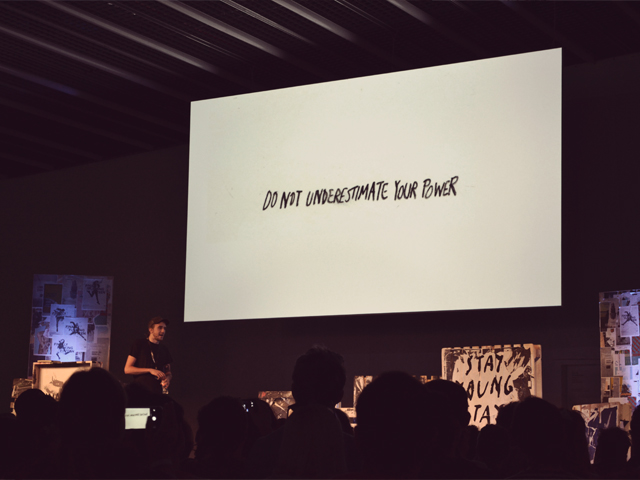 Experiment, play and of course keep an eye on social media. Next year's OFFF line up and tickets are already available so stay tuned for our next post concerning our insights. We are already pumped up for next year!
OFFF Barcelona feeds the future indeed! So, tune in for more!