OMNI APICO, ALWAYS READY!
Journal / Our Work / 09.04.14
Merging their vision and expertise for delivering breakthrough marketing solutions, Mozaik and Omni Apico proceeded with the launch of Omni Apico's sprightful and fully optimized corporate website.  Through smart, tailor-made graphics and impressive playful effects, the website reflects the company's aspiring corporate identity, its wide passion for innovation and the upscale nature of its clientele.
Omni Apico is an awarded European strategic marketing and communication company developed by a team of enthusiastic professionals, transforming their brilliant innovative ideas into a series of corporate actions, strategic plans, marketing campaigns and corporate events that ooze success and inspiration.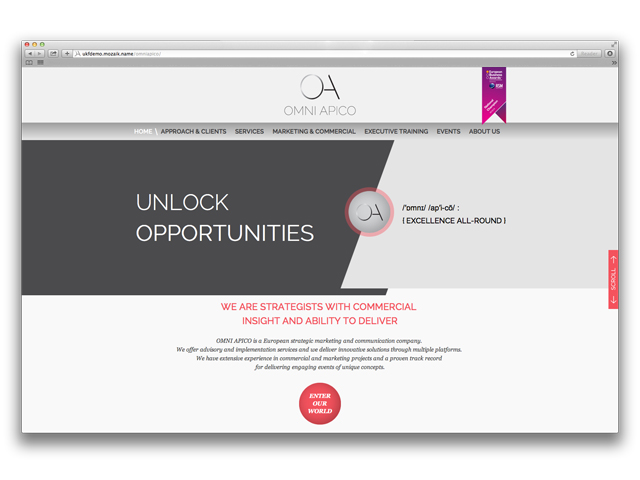 Inspiration, innovation and motivational business consulting is now online on a single website visualized by Mozaik!
Realize your Business & Private Goals with Omni Apico at: www.omniapico.com