SAVOR ONLINE THE ESSENCE OF JAPAN
Journal / Our Work / 26.02.16
Evoking the culture and landscape of Japan, the new website of the Tokio Restaurant Bar in Cyprus invites guests to embark on a culinary journey to the authentic Japanese gastronomy. Visitors are welcome to unravel the Japanese heritage and traditions right from the start with the animation of the traditional Japanese fan, the almond leaves as well as the images of the Geisha in the foreground and sense the restaurant's luxurious and authentic character.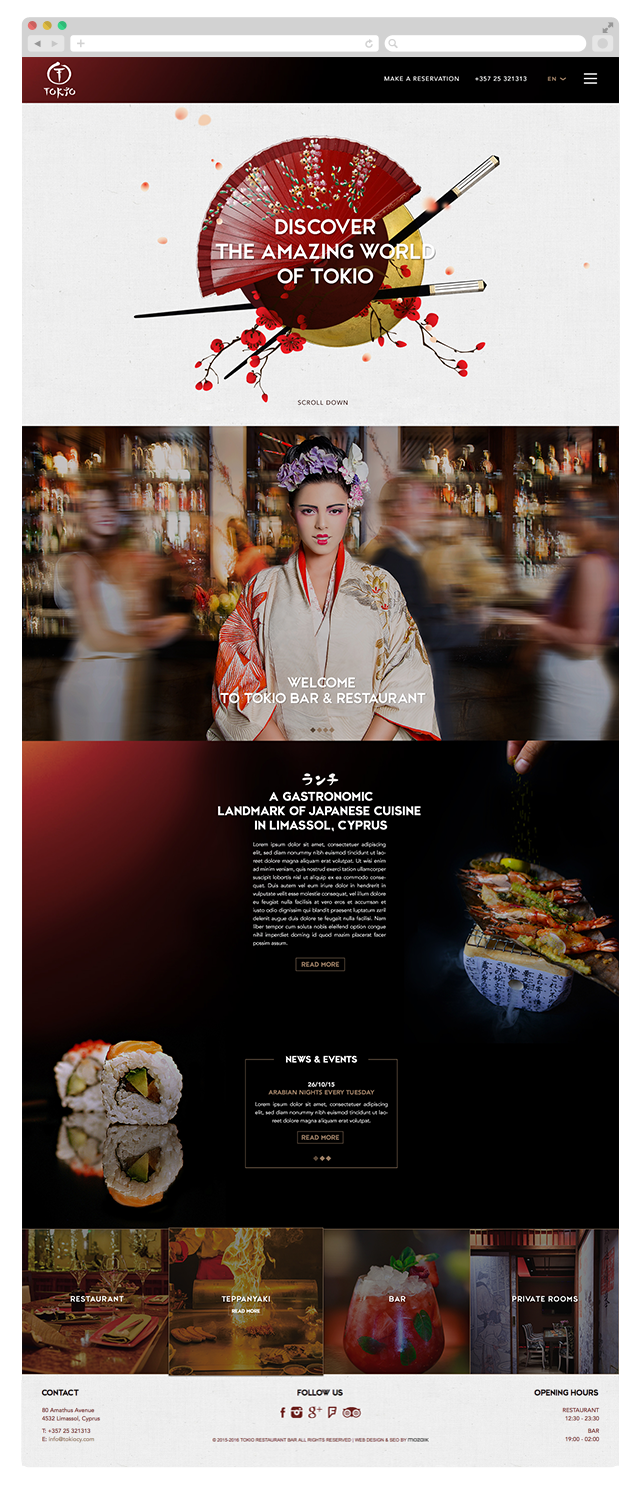 The design and dark colors of the website are inspired by the restaurant's mystique atmosphere as well as the elements of the Japanese tradition. The website provides quick an easy navigation through the different categories just like in the natural restaurant guests are given the option to dine in different dining halls.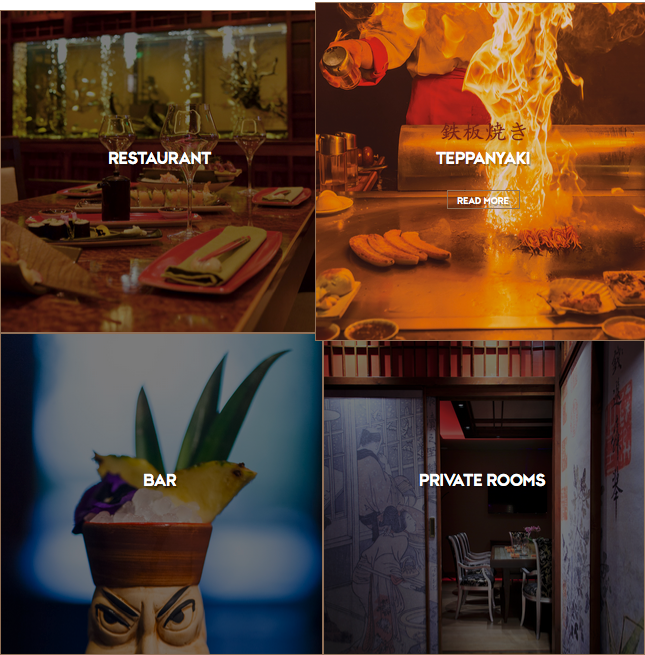 Fully responsive with custom-made animations and parallax interactive effects the new Tokio website conceived and developed by Mozaik welcomes guests to first delve into the Japanese tradition and then book their table online with the click of a button.
Savor the Essence of Japan at: http://www.tokiocy.com/