RESPONSIVE DESIGN OF SITE "LES TOILES DU SOLEIL"
Journal / Our Work / 20.02.13
Mozaik is thrilled to launch a fully responsive website supporting fluidly all screen resolutions for Les Toiles du Soleil, a Living Heritage Company dedicated to traditional yet innovative Catalan weaving.
Including multiple advanced functionalities such as the dynamic layout products catalog based on the jQuery masonry plugin, the website serves an extremely smooth way of navigating through the manufacture's impressive creations. Mirrored throughout the website's conception, the brightly- colored fabrics are the trademark of Les Toiles du Soleil.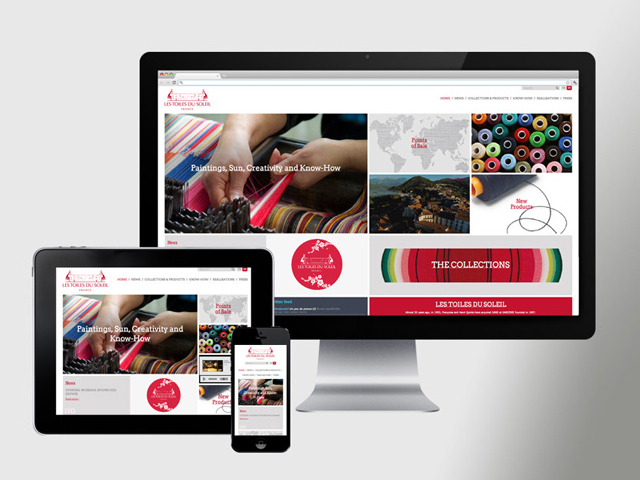 With its inspired and clear design, the website offers worldwide store location through Google Maps' API, embedded videos using the shadowbox plugin, facebook & twitter feeds, all based on HTML5 and CSS3 using CSS3 transitions and animations.
Many thanks to one of the most helpful clients in the world…
Visit the website: http://www.toiles-du-soleil.com
Follow them: http://twitter.com/toilesdusoleil
Like them as we do: http://www.facebook.com/lestoilesdusoleil