VALMONT'S MICRO WEBSITE GOES LIVE
Journal / Our Work / 09.01.17
After many years of a fruitful collaboration, Orloff Spa Experts and Valmont entrusted Mozaik once again to apply its experience and expertise in the field of wellbeing in the design and development of Valmont's first micro website and hence Valmont's overall digital presence in Greece, exclusively represented by the Orloff Spa Experts.
Inspired by the branding elements and digital guidelines of Valmont, the new micro-website features stylish typography and graphics in gold and blue nuances that smoothly blend into the all-white background creating a feeling of serenity and bliss. The clear-cut design allows visitors to easily browse through the entire range of products and stores where the Valmont products are distributed.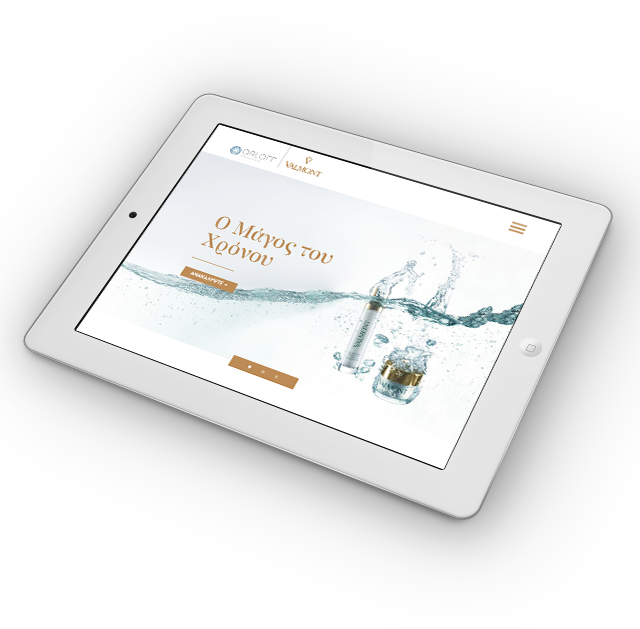 The fully responsive website gives visitors the opportunity to discover the products and stores of Valmont in Greece even while on the go from any kind of device making their journey to beauty and wellness as easy as it gets.
With its brand new website, the Magician of time, Valmont brings its Swiss medical background and expertise in anti-aging cellular cosmetics into the Greek market, introducing wellness enthusiasts to a wide array of skin care products for face, body and hair as well as spa treatments and intensive care products that associate pleasure with instant result.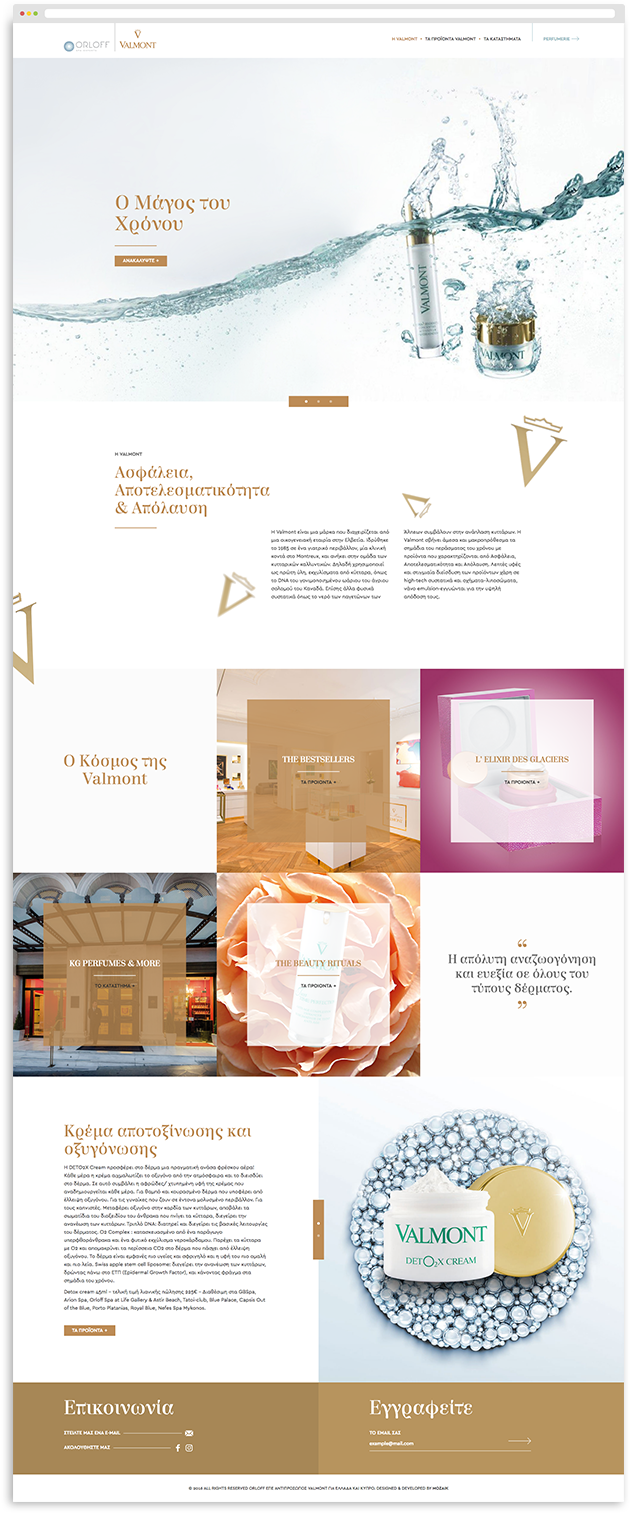 Managed by Orloff Beauty, Valmont products can be found at the KG Boutique Perfumes & More store in Athens as well as in many signature spas.
Enter the world of beauty and wellbeing and stay tuned as a series of online marketing actions will be taken to further promote the brand into the beauty and spa market of Greece.
Check the new website at www.orloffbeauty.gr