NEW AWARDED LOYALTY PLATFORMS FOR PHARMATHEN
Journal / Our Work / 20.12.16
Bioderma & Nuxe needed to turn towards a new direction in order to boost their digital presence. Mozaik created a new business strategy for Bioderma & Nuxe, developing a loyalty scheme in order to engage customers with Pharmathen brands. The suggested strategy was realized with the design and development of two customer loyalty platforms for both Bioderma and Nuxe along with a set of inspirational "how it works" videos.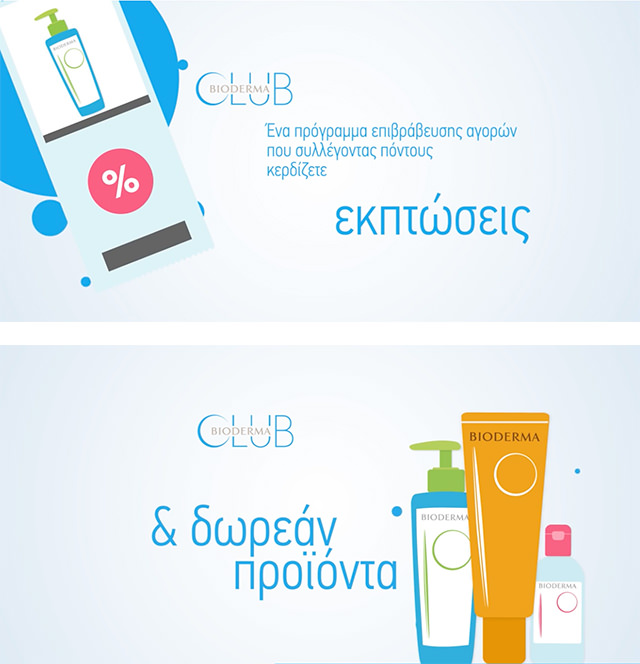 Both the logotype and loyalty platform for Nuxe reflects all branding elements with on-brand iconography that helps facilitate a user-friendly and modern web environment. The Nuxe loyalty platform uses color coding on products as well as a detailed description of every product listed on the site.

Likewise, the loyalty platform of Bioderma features on-brand iconography giving the website a refreshing modern-twist. With a design based on its branding elements and a new fresh layout, the Bioderma loyalty platform enables visitors to easily browse through products and acquire valuable customer insights.

The Bioderma/Nuxe Loyalty scheme system has been developed for users & pharmacies. Users register & get welcome bonus points. Then they earn points with every purchase they make from pharmacies or e-shops by inserting the loyalty codes that correspond to each product. With the points they collect they earn coupons that can be redeemed to unique discounts, gifts & treatments.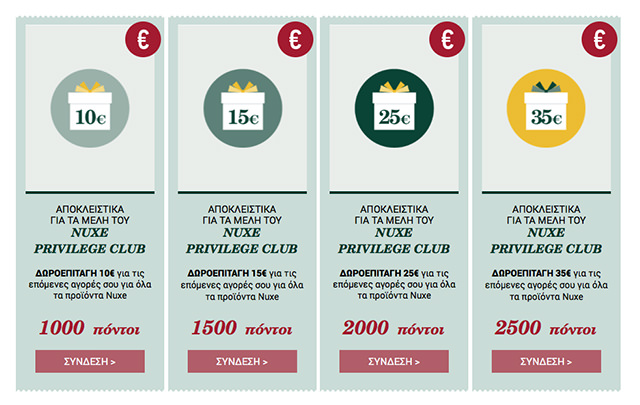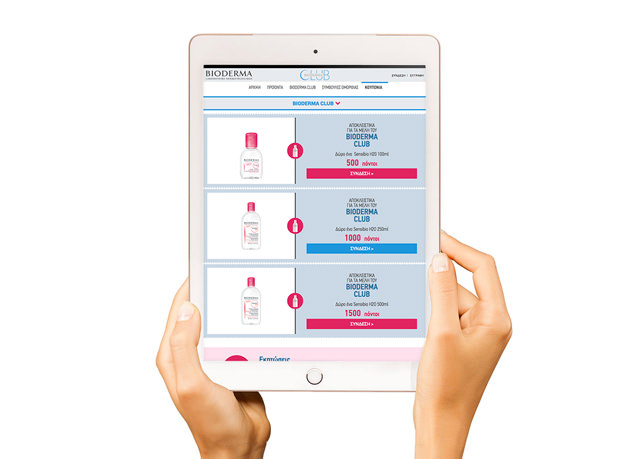 By gaining points users can be upgraded to the next tier (level) earning even more points for every purchase. Users also earn points with other actions such as profile completion or friend suggestion according to the dynamic gamification strategy. Users can also enjoy an array of beauty tips & news and be informed for all bioderma/nuxe products.
Their profile page allows them to view all their info in one place such as active coupons & credits, history as well as profile info & settings.
Each loyalty program has its own rules, events, products, product categories, package codes and coupons, as well as users – merchants & admins. The flexible point awarding system is based on an event driven system while the dashboards & insights help the admin for the gamification strategy. The extensible gamification system allows users to be awarded points (or coupons) based on their purchases – referrals –personal info – or registering though an affiliation. To top that integration with Facebook Lead Ads leads to higher conversion.
Both platforms feature a Merchants loyalty dedicated page providing Pharmacies with functionalities such as coupon validation, coupon redemption, account statistics, financial information and notifications from the loyalty program administrators.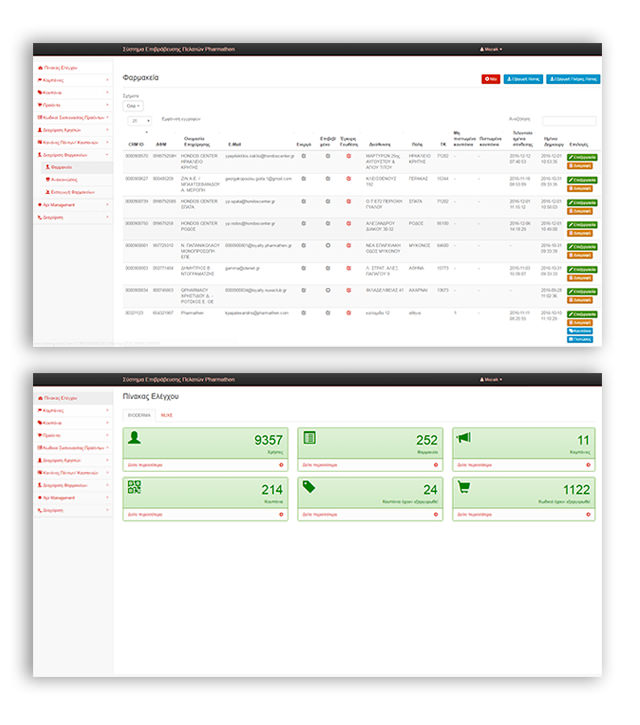 Immediately after launch both websites were awarded with a bronze evolution award for efficiently connecting the physical entities with the digital world.
Register today, become a member of the Bioderma/Nuxe loyalty club and earn points to benefit from exclusive offers and special discounts at: www.nuxeclub.gr and www.biodermaclub.gr.
Key tech features:
Multi-brand loyalty programs
Double Sided (b2b & b2c) loyalty platform
RESTful API calls for information and actions regarding: users, package codes, coupons, products, product categories and merchants between WP (Front) & Loyalty Software
Custom css3 animations
Asynchronous dynamic loading of data, for coupons, maps etc
Adaptive content for logged in users, based on access level
Use of google maps api for distance related search in sale points
Custom javascript code for video playback, using youtube player api.