VISIT COCO-MAT'S E-SHOP & SLEEP ON NATURE
Journal / Our Work / 13.10.15
COCO-MAT launches its new website and e-shop highlighting its philosophy and vision. Mozaik designed and developed the new website with respect to COCO-MAT's look and feel, aiming to present the company's products through an innovative design, starting from the homepage.

Following the character of COCO-MAT the new website captures and conveys the atmosphere and the feeling of relaxation while remaining in line with the brand's contemporary eco philosophy.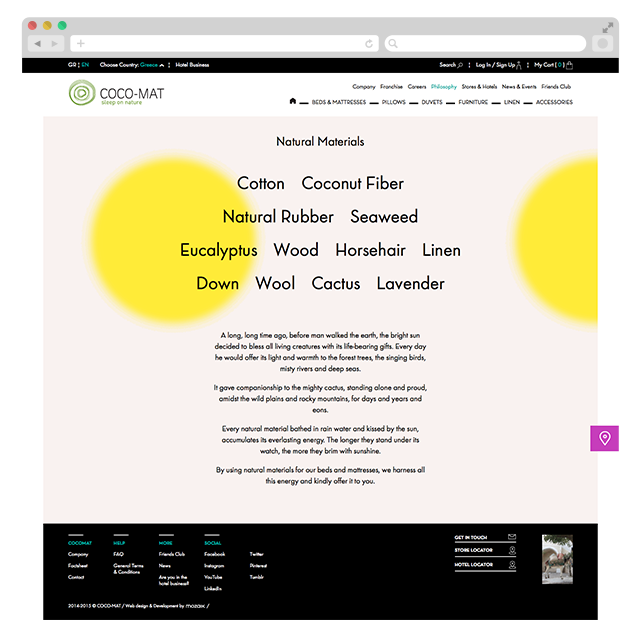 The use of illustrations, the smooth animations and the fresh and clean graphic language introduce a brand new experience to all visitors, who are welcome to follow the trails of this story telling website, discover the brand and make their choice through the natural and high-end products.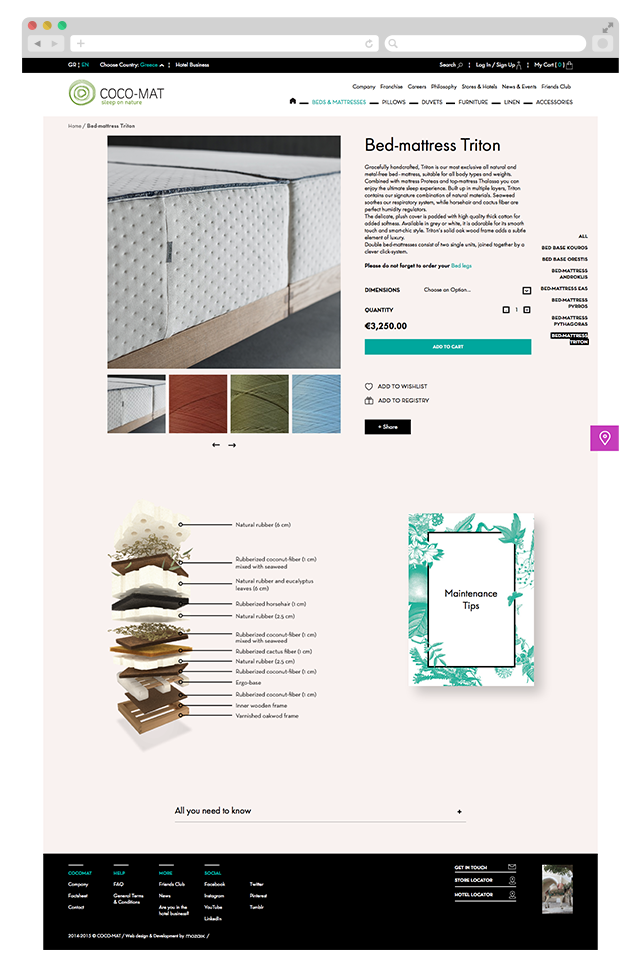 In its aim to express the value of well-being along with the Holistic Sleeping Experience, Mozaik created both an elegant and an impressive full-screen website, easing navigation while at the same time allowing visitors to see in the fastest and most convenient way possible all the exceptional details on every single product.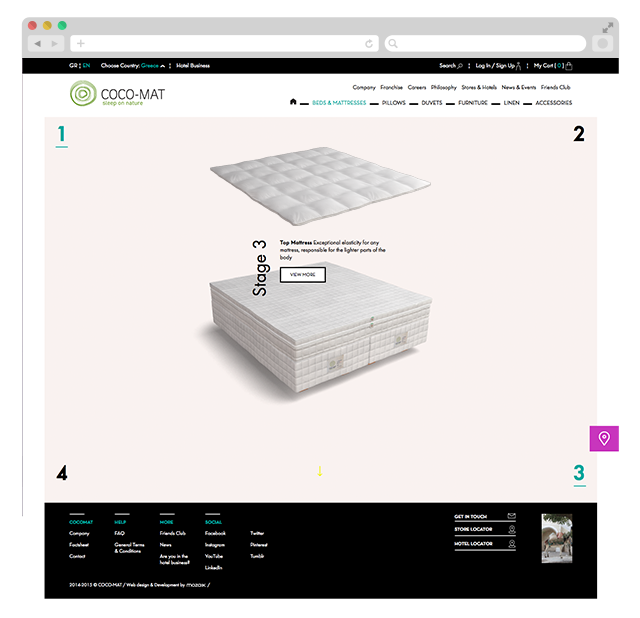 Connect with the nature's wisdom, relax and be inspired at http://www.coco-mat.com/.