A SUMMER BRONZE ERMIS AWARD FOR MOZAIK'S KOUVIDIS WEBSITE
Journal / Industry Insights, Inspiration, Our Work / 09.07.20
Putting its vibrant synergy into action, Mozaik has succeeded in creating a website for Kouvidis S.A. that won a Bronze Ermis Award for its creativity in design in the Digital Craft category.
The linear and minimal design, the custom iconography and creative photo shooting direction added an interesting modern twist to the website surely worthy of an award.
A summer bronze Glow!
Positioned in the top of the market as one of the largest pipe manufacturers in Greece, Kouvidis S.A. needed a new website that would follow the new digital trends and reflect the company's innovative, ultra-modern solutions, know-how and expertise.
Mozaik answered the call with a clean-cut website functioning as an online catalogue both for B2C and B2B clients with a refined graphic layout reflecting the company's operational excellence, professionalism and advancements. The new website allows easy filtering and navigation through large images and custom icons that are used as indicative signs in all areas of operations. The custom iconography makes it easy to highlight different aspects of the content while delivering a smooth and enjoyable browsing experience.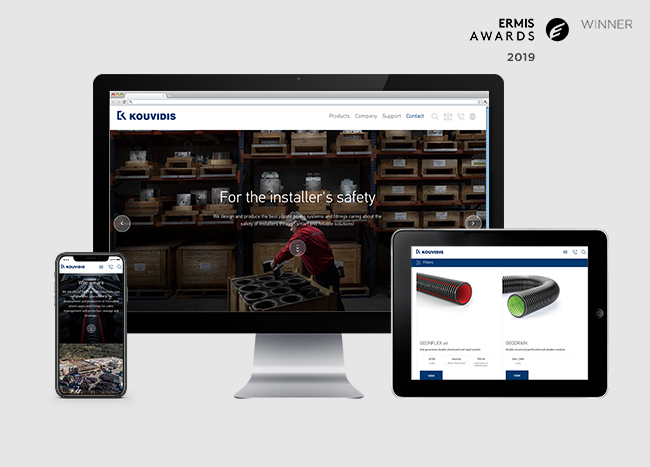 Taking the browsing experience, a step further, Mozaik also undertook the artistic guidance of the photo shooting realized by photographer Dimitris Poupalos, for the website's images making sure that the company's great volume of operations and countless products are properly emphasized.
Visit the website at www.kouvidis.gr