JUST RELEASED: GOOGLE TRIPS APP – SEE MORE, PLAN LESS
Journal / Industry Insights / 21.09.16
Now you can enjoy your holidays around the world and wash all your worries away by planning your trip, through the freshly released mobile app Google Trips, announced yesterday by Google.
GOOGLE TRIPS APP: WHAT IT IS AND HOW DOES IT WORK?
Google Trips App has been designed to serve as a personalized tour guide in your pocket. Each of your trips can contain key categories of information such as day plans, things to do around selected places, food & drink choices, top attractions at your chosen destination, reservations on hotels and restaurants and much more, just with a few taps of your finger.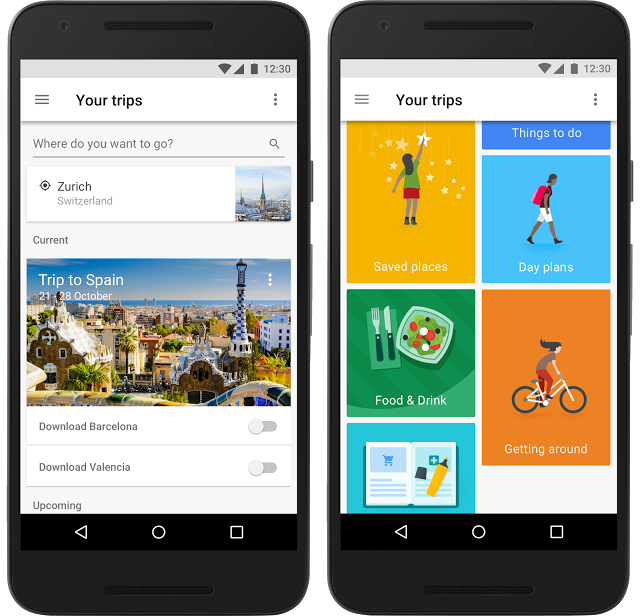 You simply need to "Download" the app to you mobile. Google Trips is available for both Android and iOS users.
The best part is that the app is available offline! The time that you won't need to search for hours for a place with a Wi-Fi or use your 3G to figure out where to go next, has finally arrived!
THIS APP WILL DEFINITELY COME IN HANDY IN YOUR NEXT TRIP! 
Google has included the most popular spots for sightseeing and attractions as well as native local information by collecting historic visits from other travelers and data from Google Maps. Therefore, Google Trips gives you the opportunity to browse through a wide range of day plans in the top 200 cities in the world.
This fantastic app also helps you build your itinerary via taps and pins and fill your day in by focusing on the sights you want to see and Google's suggestions for other places of interest nearby. So it doesn't only collect data but also gives you suggestions. How awesome is that?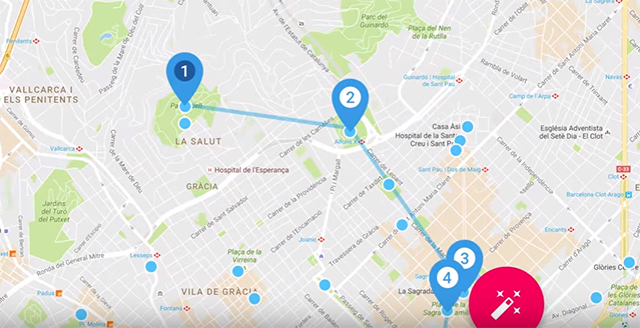 Moreover, you don't have to search all these emails, as all your travel reservations are automatically gathered from Gmail and organized for you into individual trips. This app brings you all your travel information in one place with no extra hassle.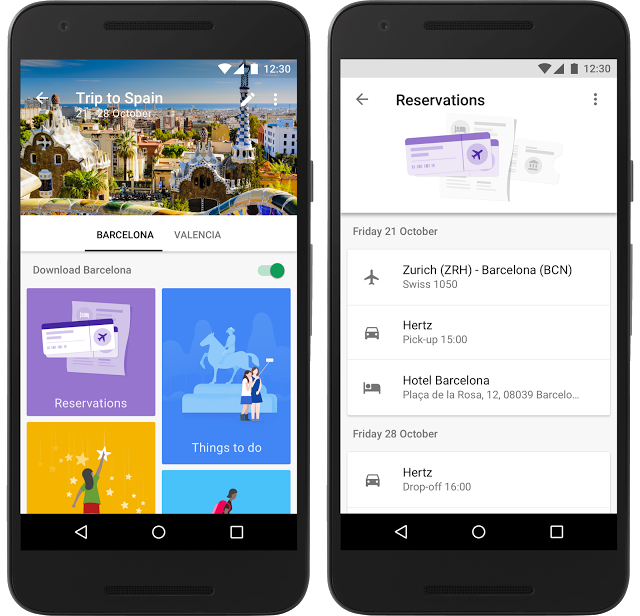 ARE YOU A LOCAL BUSINESS OR A HOTEL OWNER? – LEARN HOW TO BENEFIT FROM GOOGLE TRIPS APP
If you own a local business, the only thing you need to do is register in Google My Business and create an optimized account with a verified map listing. That way, you will enhance your presence in Search and Maps and your business will successfully appear in relevant searches if you are situated near the location of the traveler.
All of the above conclude that with Google Trips App, the Local Search Engine Optimization (SEO) is more crucial than ever for your local business.
DO YOU WISH TO BENEFIT FROM THIS GOOGLE APP?
Contact us at onlinemarketing@mozaik.com and let us help you boost your Local SEO via this new digital travel agent resting inside the traveler's pocket.
Source: googleblog.blogspot.gr