MOZAIK AT DIGITIZED ATHENS 2016
Journal / Industry Insights, Life at Mozaik / 26.09.16
Digitized16 managed to achieve a higher level this year as it hosted international speakers from around the globe with truly captivating presentations. Our team of Designers and Developers was there to sit through the main sessions of the Conference, spanning from prototyping and pattern theory to digital culture and human based VR interaction. Here are the most important notes we kept from the evening.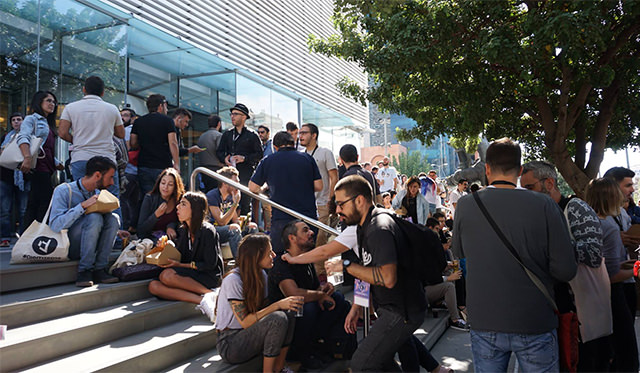 WIREFRAME IS DEAD. PROTOTYPE EVERYTHING
Only last year we were arguing about different tools for wire framing and now Daniël Sytsma dismisses this idea by suggesting prototyping as the best mean of UX exploration.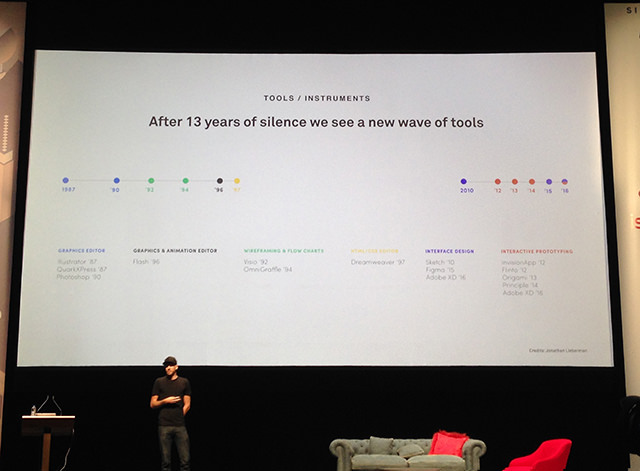 Jane Austin delivered an exceptional speech on decision making focusing not only to the manager but also to any position one may have in a creative agency. Key note from her speech: Designing with data is probably the best advice for hands-on practice.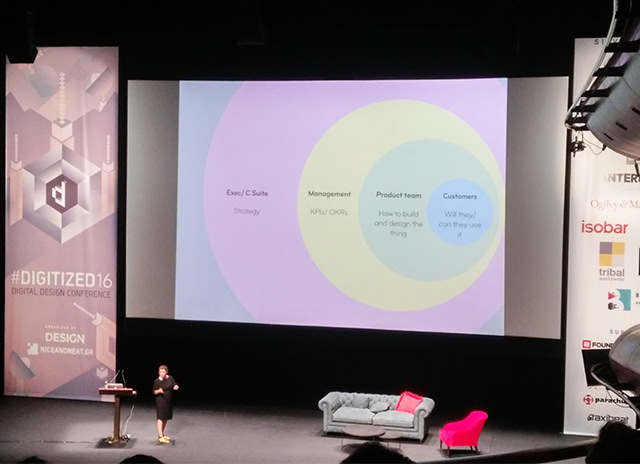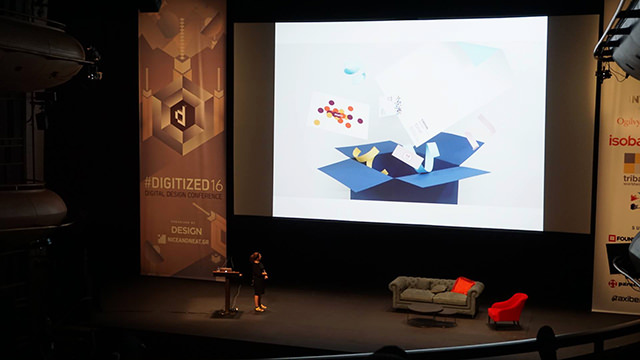 We really loved the YourMajesty's speech on Company Culture and how they changed their weekly schedule with the model 4:1. They've established Friday as a day to experiment and share knowledge while creating a productive and intimate environment to boost creativity and push project boundaries.
SURPRISE CAN BE MEMORABLE
People of RESN were truly entertaining as they smoothly conveyed their concept and excitement regarding their new portfolio site. They triggered questions and arguments on usability and commercial value on websites whose sole purpose it to be provocative and engaging.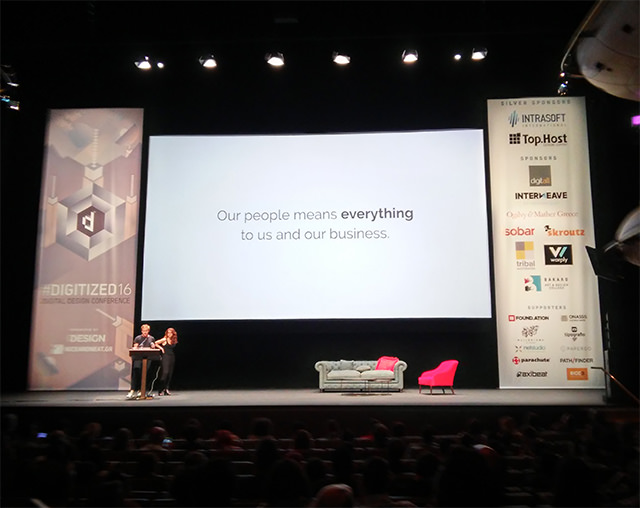 The highlight of this year's Digitized Conference was indeed Mr. Chai Yifei of UNIT9 who discussed the challenges of VR in our digital world and the opportunities that open up on Digital Empathy and Humanizing Digital Technology.
NOTHING IS POSSIBLE WITHOUT COLLABORATORS
The evening summed up with a really truthful quote by Aramique of Tool, that expressed the true value of the creative process and the interactivity of different minds for our craft.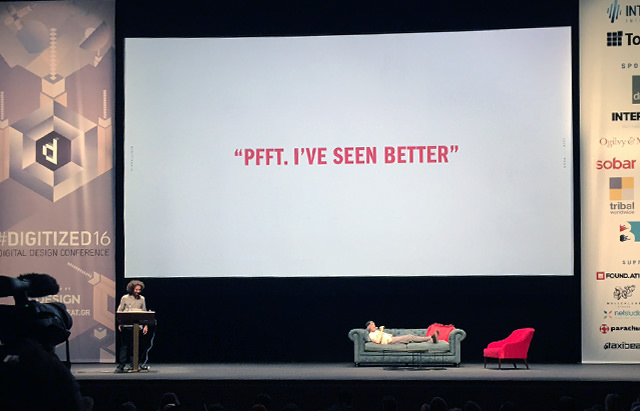 Digitized 2016 left us challenged and inspired to bring new ideas to life.