MARKETING FESTIVAL 2016,
A CYBERPUNK ADVENTURE IN OSTRAVA
Journal / Industry Insights, Life at Mozaik / 28.11.16
Mozaik has attended once again the biggest annual marketing event in Central Europe for digital marketing specialists, taking place in the city of Ostrava of the Czech Republic.
Cyberpunk Ostrava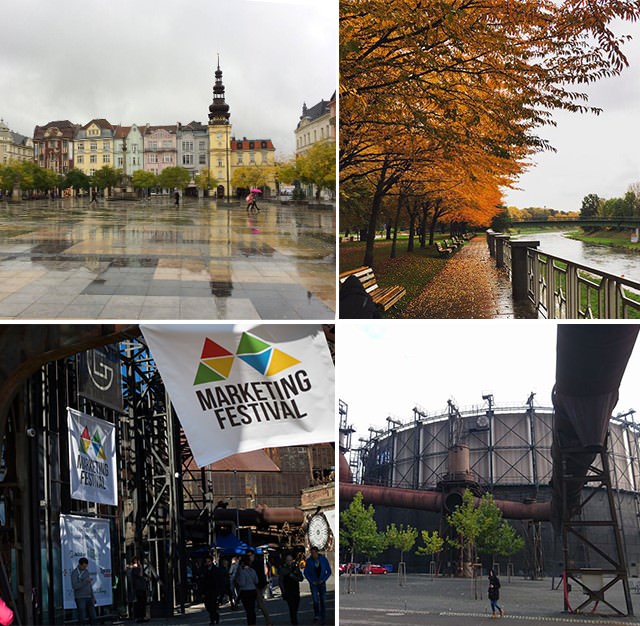 Our Team travelled to Warsaw and from there to Ostrava. There, to our surprise we discovered a city with dual character. The Typical Colorful Czech Architecture mingled with heavy industrial surroundings from another era. The dominant feature of the city is the unique Lower Area of Vítkovice, which was included on the European cultural heritage list and looks like you are in a Cyberpunk movie.
Dobrý den with Hands On Workshops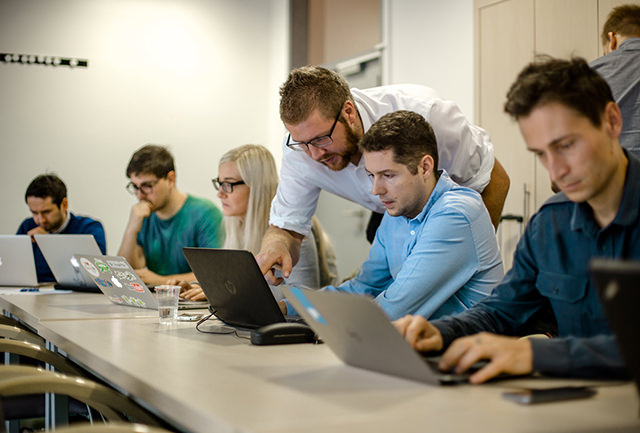 On the first day team was split and some of us attended the hands on 3-hour digital marketing workshops.
"Using R-for Analytics" was a true mind blowing workshop and Richard Fergie a scientist in the PPC discipline- showed us to handle big data with R and build sophisticated forecasting models to automatically produce a view of what has happened in the past and a prediction for the future.
"CRO research – from zero to a solid A/B test" was presented by Ondřej Ilinčev a very experienced CRO Expert. Ilinčev showed us how to be fast in researching for the Hypothesis for conversion optimization and efficiently come up with testing ideas that have a high chance of improving profit for an online business. He also reviewed live each one's selected website and together we used sophisticated tools to define significant elements that can improve.
Hala Gong (google it!) – The Central Event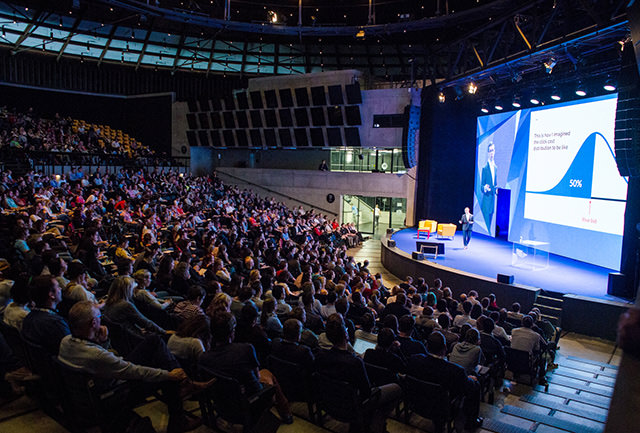 This year's Marketing Festival took place in a former Gas Tank. Really! Hala Gong = Gong Theater used to be a place that they stored Gas in the past. What a place to be!
During the 2 days of the main event we attended over 15 presentations with Insights and case studies and we came up that the below were the most engaging that provided us with knowledge to build an action plan for the next day.
SEO Has Changed Forever
The start was made with a speech from Marcus Tober, founder of Searchmetrics. He shared some information about the evolution of ranking factors and how the classical SEO factors that worked in the past no longer work. However, algorithms have changed and the search is flexible, not static, as it was before.
The speaker also explained that digital marketers should stop thinking only about what Google wants but start concentrating on their customer's needs. What does this mean? The future of SEO is no longer just about keywords in the title, heading tags, backlinks and so on but about content on the topic, user intention and the overall user experience. These have become the most important factors for 2016.
Moreover, Marcus explained that the type of content needed to attract users varies from one industry to another due to different search intentions but on a whole the quality and relevant content are the features that matter. Nowadays, content relevance has the highest impact on factors.
"With Rank Brain in action, the factors driving success in different verticals are very different. No one SEO strategy works for everyone. You have to test it yourself." Marcus Tober.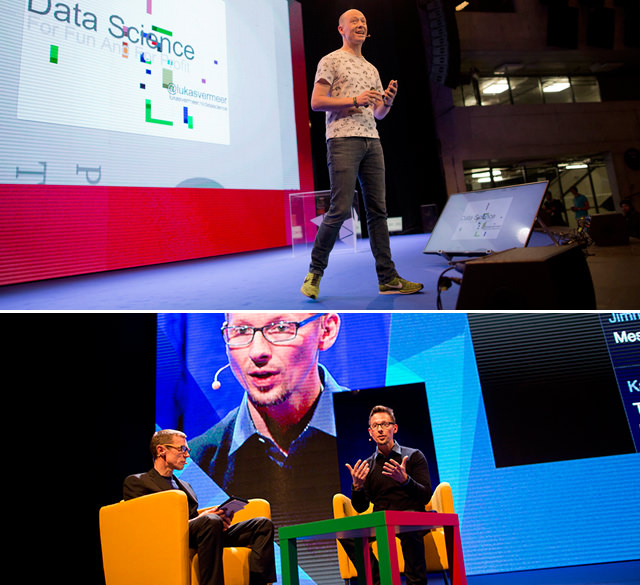 Data Science: For Fun and For Profit
Moving on with data and its potential, Data Scientist at Booking.com Lukas Vermeer, is exploring novel ways to turn the booking process for hotels online into a more personal experience. On the first day, Lukas described the power of Data Science and expanded on some potential difficulties of statistical analysis one is likely to encounter when dealing with this field.
Then, he talked about A|B testing, the randomized and controlled experiments, which are the gold standard for empirical science. He has confirmed that with A/B testing we can acquire the essential knowledge in order to improve business performance and competitiveness. He pointed out that not all patterns are in the data, some of them, emerge from the way data is analysed. Finally, he stated that profit does not automatically follow from knowing what lies ahead and some predictions are pointless.
Attribution & the Benefits of Custom Solutions
One of the presentations dedicated for "Data" was Lucie Šperková's "Pioneering multi-channel attribution for the lack of comprehensive solutions". The presenter wanted to focus on one of the major issues digital marketers face when it comes to media planning, budget allocation & assessing performance. Attribution.  There is already vast number of models available (last interaction, first interaction, linear, position based etc.) but Lucie spoke about the benefits of using a custom solution.
Lucie quickly went through a variety of data driven models (logistic regression, game theory based, Bayesian, hidden Markov models etc.), assessing each one for specific KPIs such as fairness, interpretability, robustness and so on.  The challenge comes when none of the commonly used models can fairly answer the worrisome comment coming straight from the client: "PPC campaigns have used up their potential".
Lucie introduced us to their own methodology, starting from data collection & pre-processing, to budget re-allocation, testing & validation using their custom models for data analysis & attribution. The results of the case study she presented were spectacular: conversions were doubled while CPA remained stable.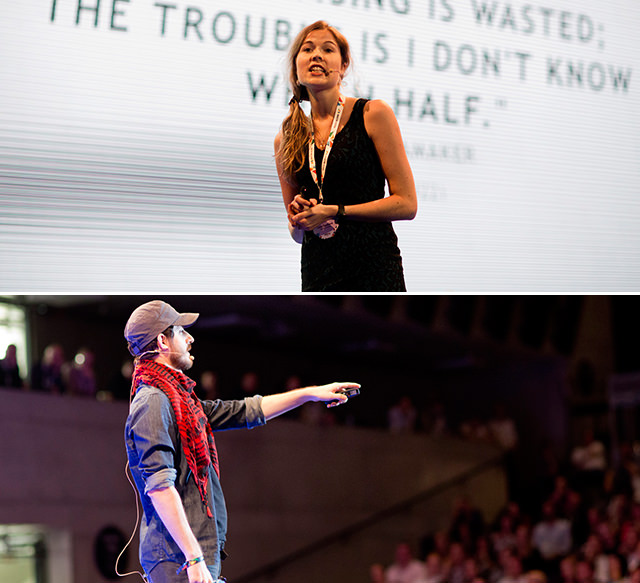 Effective marketing from Bugs Bunny, Pixar and a cat from Japan
Heading from data to customer engagement, Michal Pastier presented the importance of building a character as a leading key to a successful marketing campaign and to create a story around this character. Through his narration of the successful marketing YouTube campaign based on the Czech carbonated soft-drink Kofola (Fofola), he explained how a character can build up a community of people interested in learning more and more about a specific character and feeling engaged.
The journey to an effective marketing campaign via video marketing for a business according to Michal Pastier needs:
Character – build a character with opinions, who tries to success through failures and difficulties
Motivation
Consistency
Media story – a story generator is a money generator, and a character and story equals sales booster
Viral effect
Peak- end rule – according to this rule, people tend to judge an experience largely based on how they felt at its peak and at its end, more than based on the total sum or average of every moment of an experience
Finally, Michal explained that a positive experience generates repetition and retention. The continuous exposure to something makes the audience eager to watch something again and again.
Robots and how they will take over PPC
One of the star presenters of this year was Frederick Vallaeys. He is one of the first 500 employees at Google and currently he is the cofounder of Optmyzr, a leading AdWords automation tool.
Vallaeys, expressed the opinion that Adwords bid automation is worth the effort when advertisers have high spend. With lower budgets it requires closer monitoring.
He talked about artificial intelligence and showcased Alexa an AI powered virtual assistant from Amazon. According to him, the day that we will ask from a robot to make a change and he will respond to that, is not far away.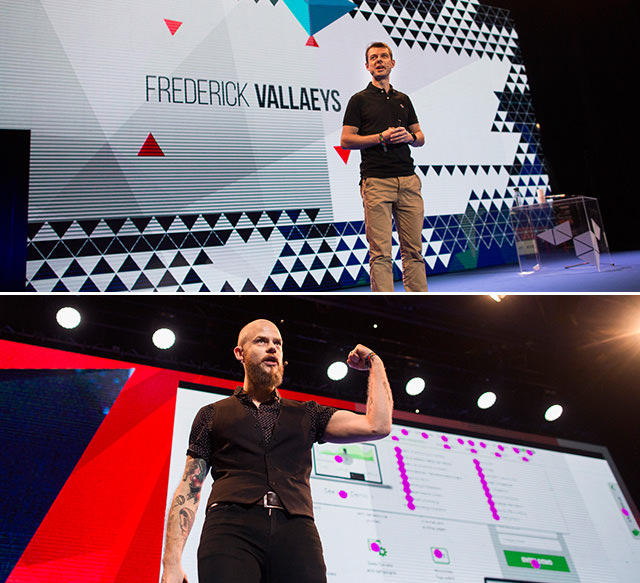 Foodies
It's very unlikely for one to be in Czech Republic and not try the local delicacies. Czech Cuisine is not know for its variety but we could describe it as "to the point". During our trip we never missed the opportunity to taste excellent beer and great food.
Na zdraví!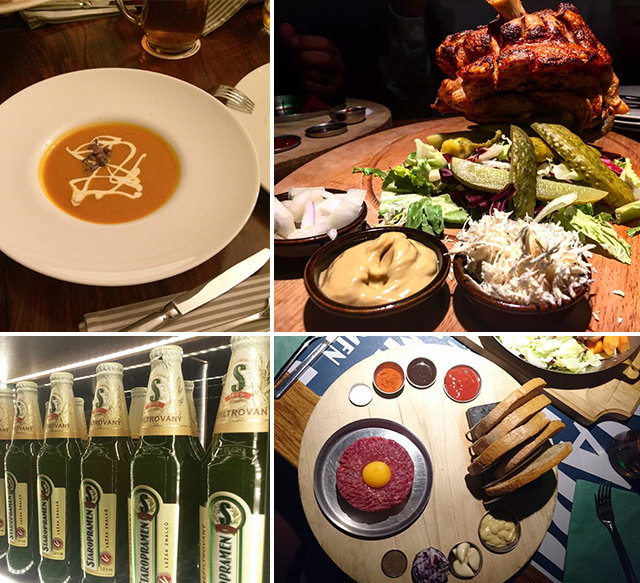 The world is evolving
And so is marketing and its tools. That is the overall insight we gained from the festival. It was very fascinating listening to experts in the field sharing their know-how and insights on several marketing techniques and bonding even more as a team. We can't wait to use the insights we gained to add value to our customers' businesses.
Bonus: You can Find all the presentation slides here: http://www.slideshare.net/MarketingFestival