TAKE A SPIN AROUND CAVOTAGOO
Journal / Our Work / 30.11.16
Continuing its long-standing collaboration with CAVOTAGOO Mykonos, Mozaik designs and develops the new website of this legendary hotel along with the website of its sister property that has just been built in Imerovigli, CAVOTAGOO Santorini. Falling under the same concept both websites aim to bedazzle their guests and smoothly lure them into the mystical world of CAVOTAGOO.
The canvas of white and gold used for the website of Mykonos as well as the palette of smoked wood and gold-rose in Santorini's website reflect the unrivalled essence of privacy, pure elegance and gracious style apparent in both hotels.

As soon as visitors enter the website they can instantly sense the seduction, unlocking their senses to fully experience all pleasures of luxury, accommodation and dining and watch their dreams come alive with the luxury concierge services offered at both properties.
Begin your journey of seduction from the intro video and peruse through Cavo Tagoo's gold canvas of once-in-a-lifetime moments experienced only in the enchanting world of CAVOTAGOO both in Mykonos and Santorini.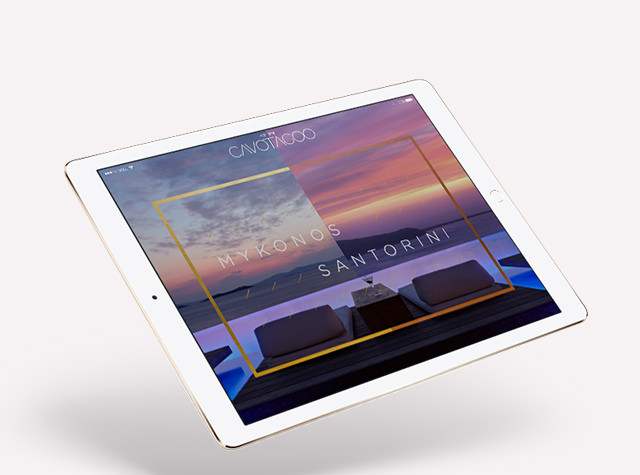 User-friendly, responsive and glamorous, the new websites allow guests to book the room of their dreams in the easiest way possible and easily embark on a visual journey of indulging moments, of inimitable experiences, lip-smacking flavors and aromas with the use of the burger menu.
Visit the sensational websites at www.cavotagoo.com and sneak a peek of ‪Mykonos and Santorini through the utterly seductive prism of CAVOTAGOO!