MOZAIK & 1895 CINEMATIC CREATIONS ARE LAUNCHING E-LEARNING VIDEOS FOR PLATON'S SCHOOL
Journal / Industry Insights, Inspiration, Our Work / 17.12.20
Mozaik & 1895 Cinematic Creations are Launching Creative & Engaging e-Learning Videos
Always at the forefront of educational practices, Platon School decided to create educational videos for the language and mathematics courses for all primary school classes to ease the e-learning experience with fun visual aids that would engage interaction.
The idea was to create a different mascot and color theme for each course and a variation of them for each class so as to be coherent with the overall aesthetics of the video.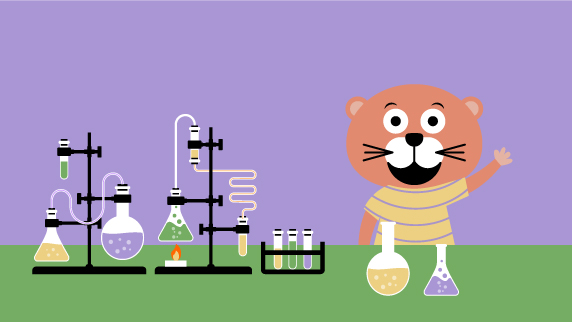 The idea behind the scenario was to have the mascot enter the video with a funny sketch that would be concluded at the end of each class. The class takes place in an environment always supporting the theme of each class with relative templates, borders and titles and of course with the mascot popping up from time to time.
The project itself along with its coordination was a great challenge that Mozaik was happy to undertake in collaboration with 1895 Cinematic Creations. Mozaik's professional team of designers took over all aspects of the creative process while 1895 Cinematic Creations was responsible for the entire production, the video recording of lessons, the montage etc.
The two mascots designed by Mozaik were a monkey and an otter that were chosen for being intelligent, crafty, curious and playful just like any student in the process of learning. The color themes were selected from a pale color palette so as to be playful but not too intense to tire the eyes, keep students engaged but not steal focus from the actual learning goals.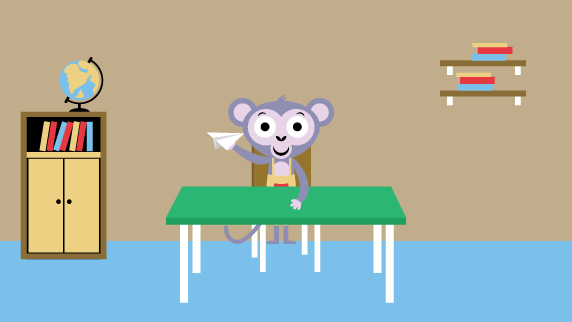 The sketches are fun, exciting and explosive, just like all kids' activities, filled with clouds, balloons and air balloons, candies, bubble gum and bubble baths, paper planes, growing plants, lab experiments and still paintings all leading to some delightful "disaster".
The creative result was a flawless orchestration of inspiration and functionality ready to lift the e-learning experience to a whole other level.