Back to Projects
Unleash the pure essence and premium flavor of the bubbles hidden in a soda bottle.
WORKING TEAMS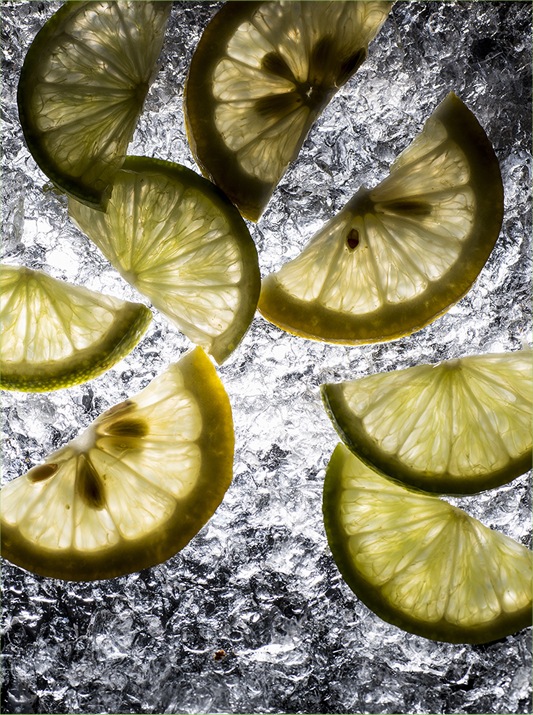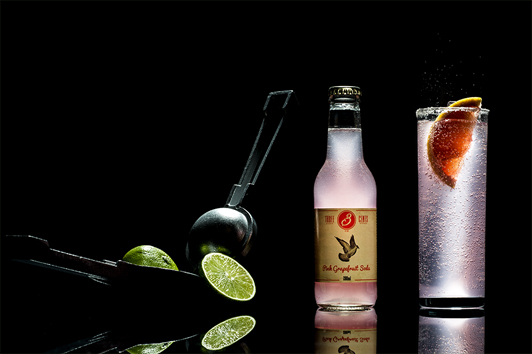 CLIENT
Created by bartenders for bartenders, Three Cents is the first brand of premium artisanal beverages in Greece that has succeeded in leading the market of premium soda mixers in its 3 years of operation and has already established a distribution network throughout the world.
BRIEF
Three Cents needed a very strong online presence that would communicate their know-how and expertise, focus on the science of soda making and promote their original artisanal beverages while enhancing their brand identity with a modern creative twist that will differentiate them from the competition.
SOLUTION
Mozaik created a genuine and refreshing online presence showcasing the journey of Three Cents and the creation of premium artisanal beverages, from inception to practice through the science of bubbles. A journey unfolding through a story-telling transition with animation effects, vintage graphics, modern touches and freshly bold photography.
Following extensive research, the mood board was inspired by the history of soda fountains and the original soda making process promoting the significance of the science of bubbles with the use of vintage sketches and a pale color scheme.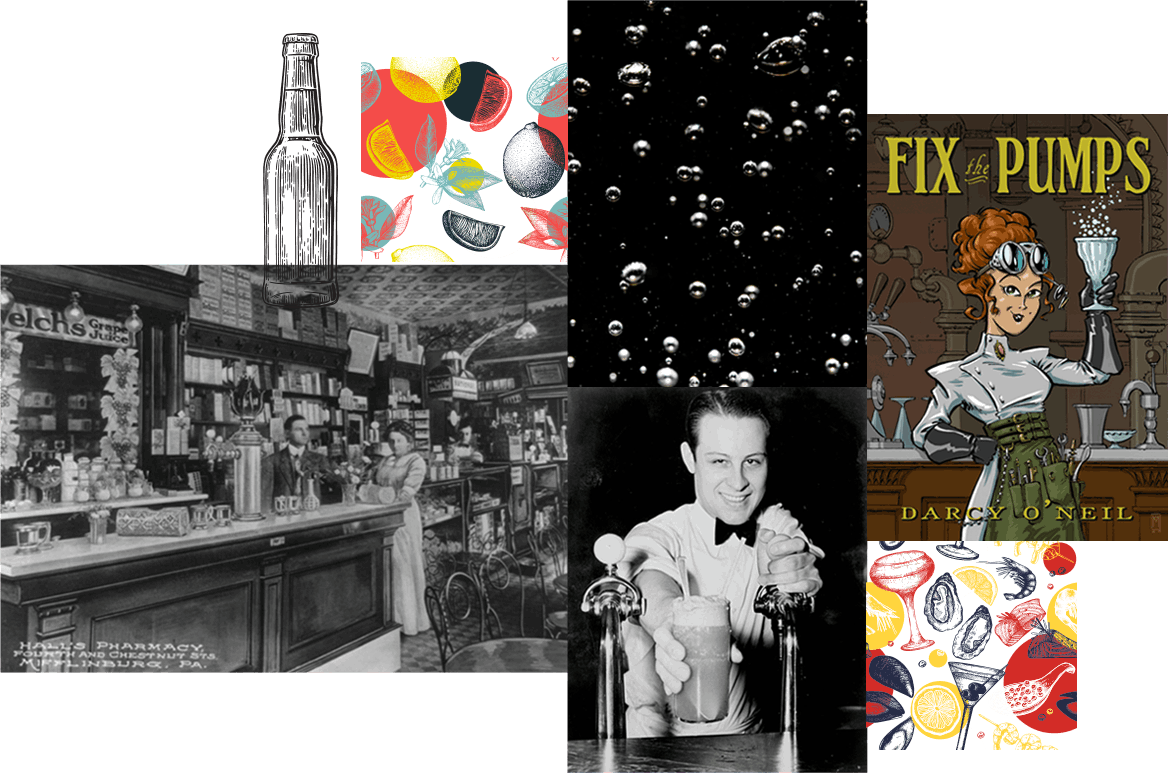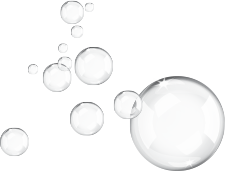 The story of the bubbles unfolds in two different settings, the setting of a pharmacy where the soda was first introduced and the slightly advanced setting of the first soda bars were soda drinks were served during prohibition.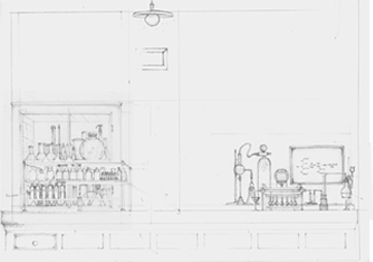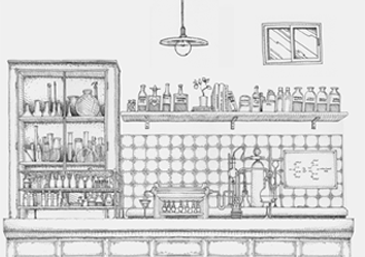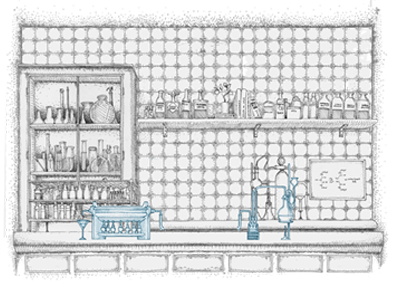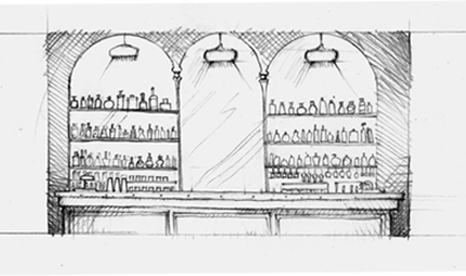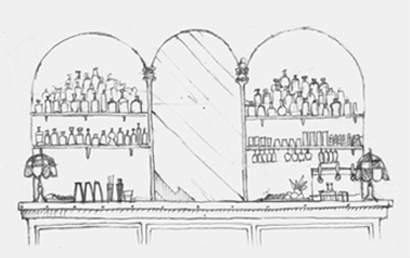 The range of the Three Cents premium beverages, the cocktails and ingredients were purposely simplified with hand-sketched drawings and illustrations by Alexandros Apostolakis who was assigned by Mozaik to promote the vintage look and feel of the brand.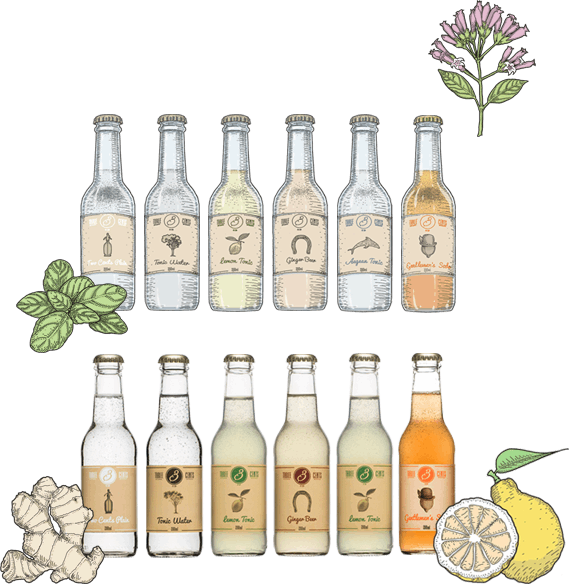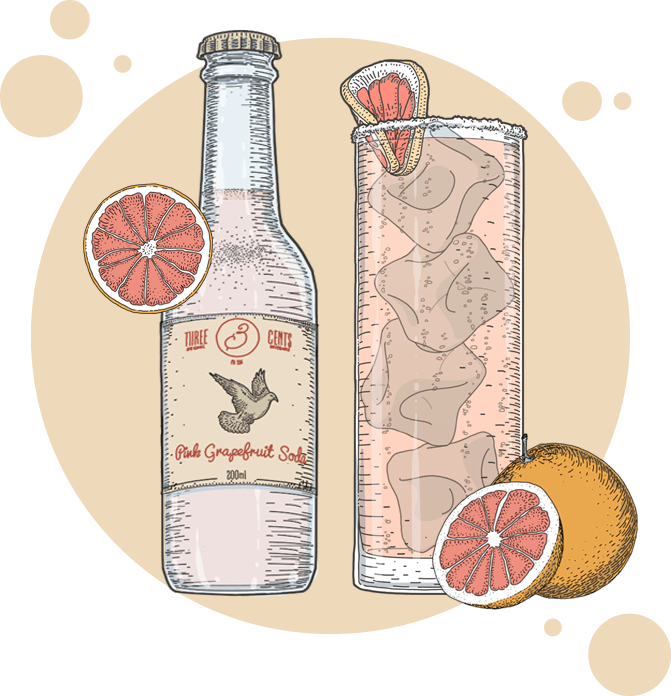 In full alignment with the bold brand identity and in contrast with the playful environment of the website, all images by Yannis Lefakis appear in a black background and feature close ups of the ingredients in an atmosphere stylishly enhanced with bubbling effects. The H2O environment adds a refreshing and intense bar like feel conveying the sprightful character of the Three Cents Artisanal Beverages.