Back to Projects
Knowledge, inspiration and knowhow is what turns a basic idea into a masterpiece.
WORKING TEAMS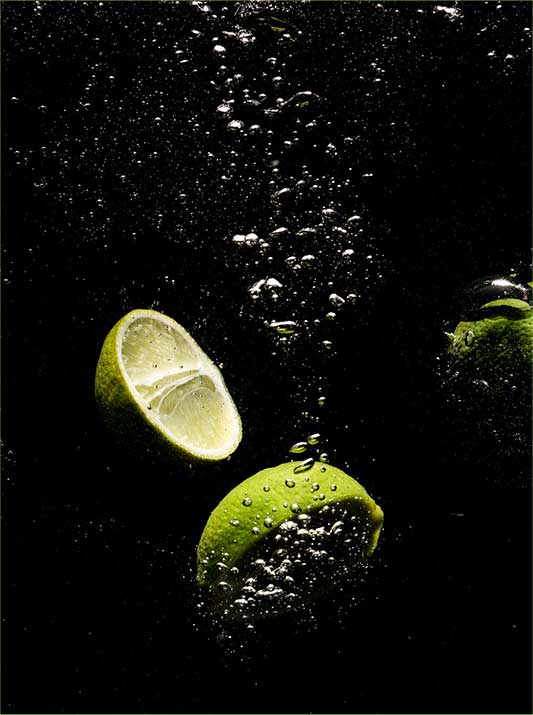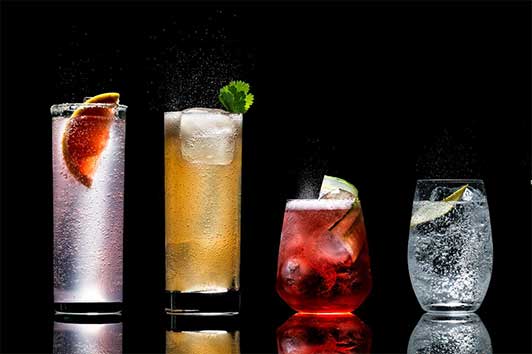 CLIENT
Three Cents is a brand of premium artisanal beverages that was introduced to the world in 2014 by 3 spirited bartenders, Giorgos Mpakos, Dimitris Ntafopoulos and Giorgos Tsirikos along with Vasilis Kalantzis from Granikal. Three Cents were produced in such a way so as to be used on their own or as a base of long drinks changing the world of long drinks and bartending with their unique fizziness.
BRIEF
The client wanted to communicate how they have managed to turn a simple drink into an iconic long drink with the use of Three Cents.
SOLUTION
Inspired both by the premium quality and end result of mixing a long drink with Three Cents, Mozaik decided to come up with a new digital campaign that would communicate how a simple ingredient, Three Cents can make all the difference when it comes to long drinks.
The campaign was based on the common English expression "to make a long story short" but in reverse, "to make a short story long", of course referring to long drinks and how Three Cents have managed with a set of simple ingredients to turn a basic drink into a masterpiece.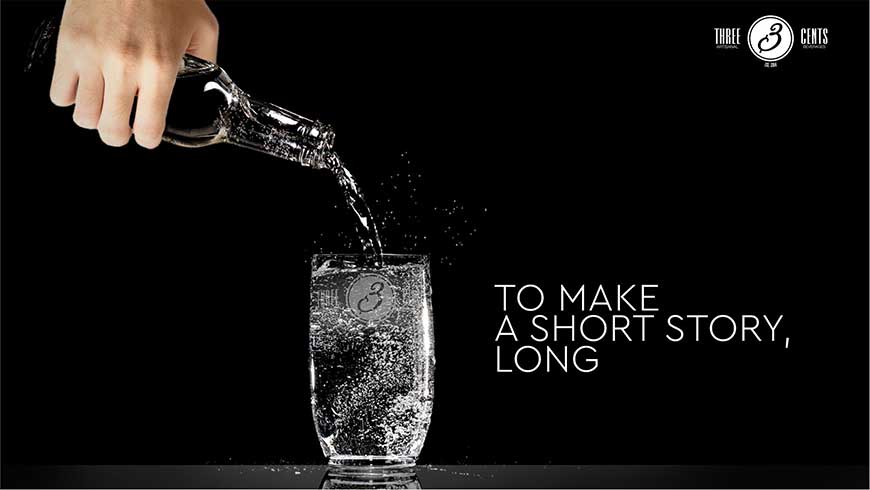 The idea was to visualize the concept with two visuals that mean nothing special on their own but when adding a twist mean so much more than words can describe. The two visuals chosen for the campaign were that of an iceberg and that of a horse with not much to say on their own. What made the difference was the addition of a single detail, just like with Three Cents.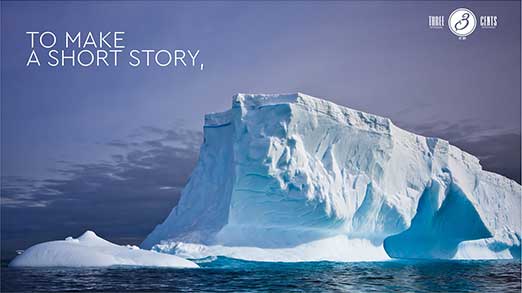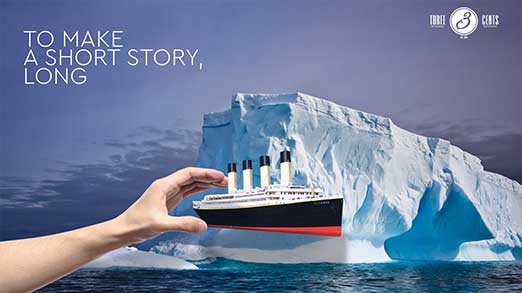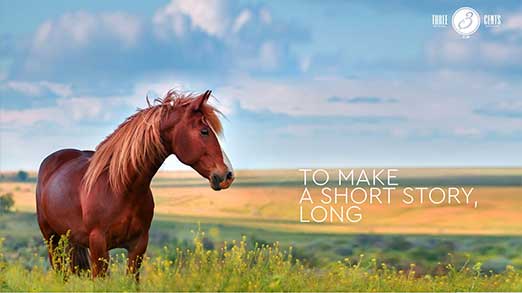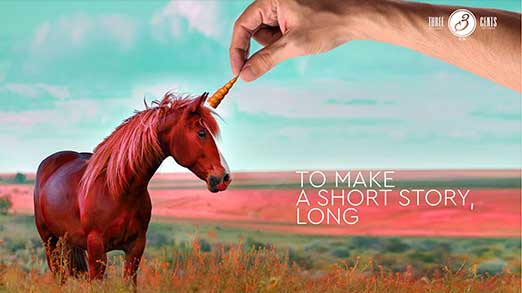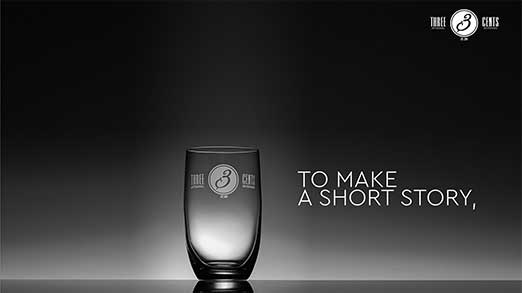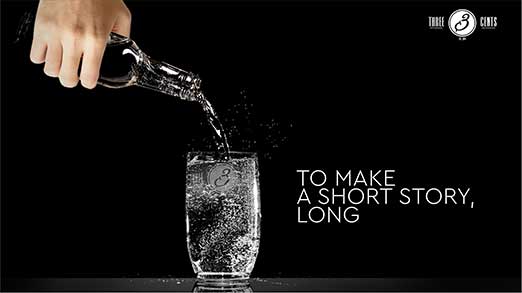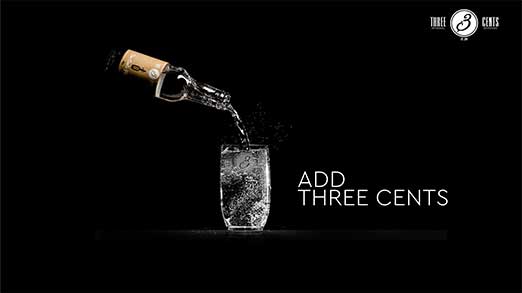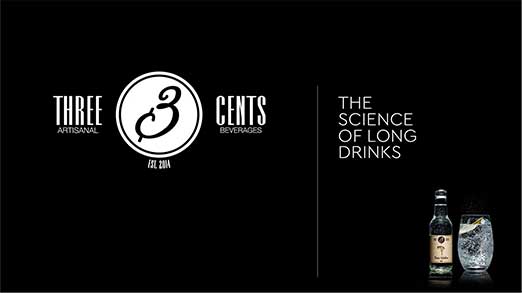 Mozaik came up with two different videos that take a simple idea and turn it into a work of art, just like with Three Cents. In the first video there is an iceberg which tells you absolutely nothing at first glance. But then there is a twist, the addition of the Titanic, which definitely gives you a story worth sharing. Based on the same concept the second video features a horse. When you first see it, it is just a horse. Beautiful, but still, just a horse. When adding a single twist, the horn in this case, the horse becomes a unicorn and you now have an entire fairytale to share. Just like with Three Cents, turning a basic drink into a masterpiece with a single twist.
The campaign aimed to increase brand awareness in certain European countries and communicate the brand's overall philosophy, know-how and expertise. The videos were able to spark the interest of YouTube users and efficiently increase performance with overall: