Back to Projects
Every connection and every link that you create must be part of an optimal path leading to continuous growth.
WORKING TEAMS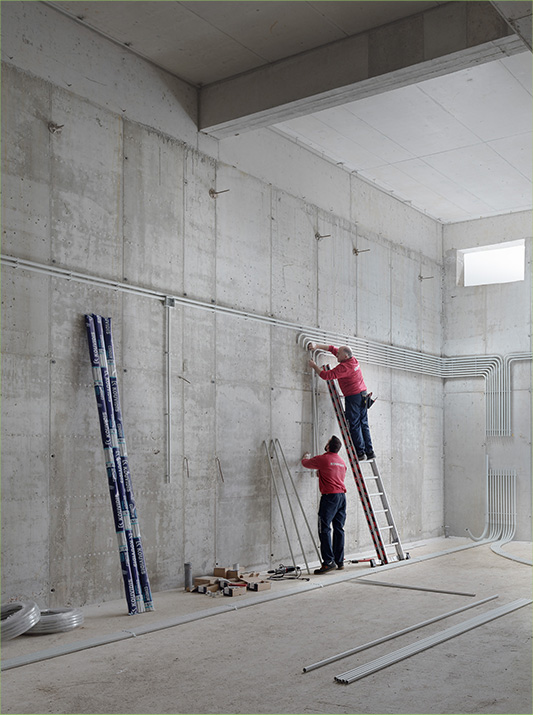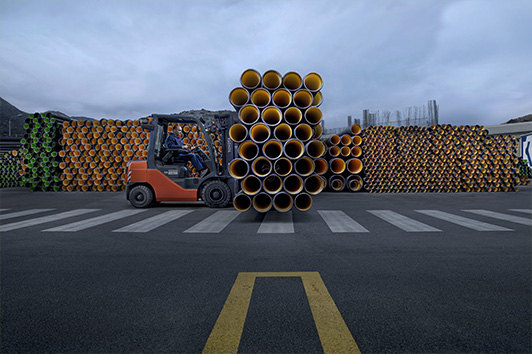 CLIENT
Established in 1979, Kouvidis S.A. is one of the largest pipe manufacturers in Greece, specializing in the design, development and production of high-quality plastic pipes and fittings. The company designs innovative and safe solutions for the management and protection of cables, sewage and drainage covering the growing needs of major infrastructure projects. The extensive clientele, know-how and expertise along with the ultra-modern equipment have positioned Kouvidis S.A. at the top of the market.
BRIEF
Wishing to highlight its presence in the market and digital scene after years of expansions, Kouvidis S.A. requested a new website that would reflect the company's values, professionalism and operational excellence over the years of its existence while facing the digital challenges of the modern era.
SOLUTION
After thoroughly studying the client's background, way of operation and ever-growing needs, Mozaik proposed to design and develop a brand-new website with enhanced content that will highlight all company's assets and appeal to the audience of the digital epoch.
Web design and development
With the aim to refresh Kouvidis' online presence and improve the users' experience Mozaik created a clean-cut website with intuitive navigation and easy filtering functioning as an online catalogue both for B2C and B2B clients. The new website reflects the company's operational excellence and professionalism as well as innovative culture and commitment to sustainable development while easing navigation through its products, retailers and other useful information.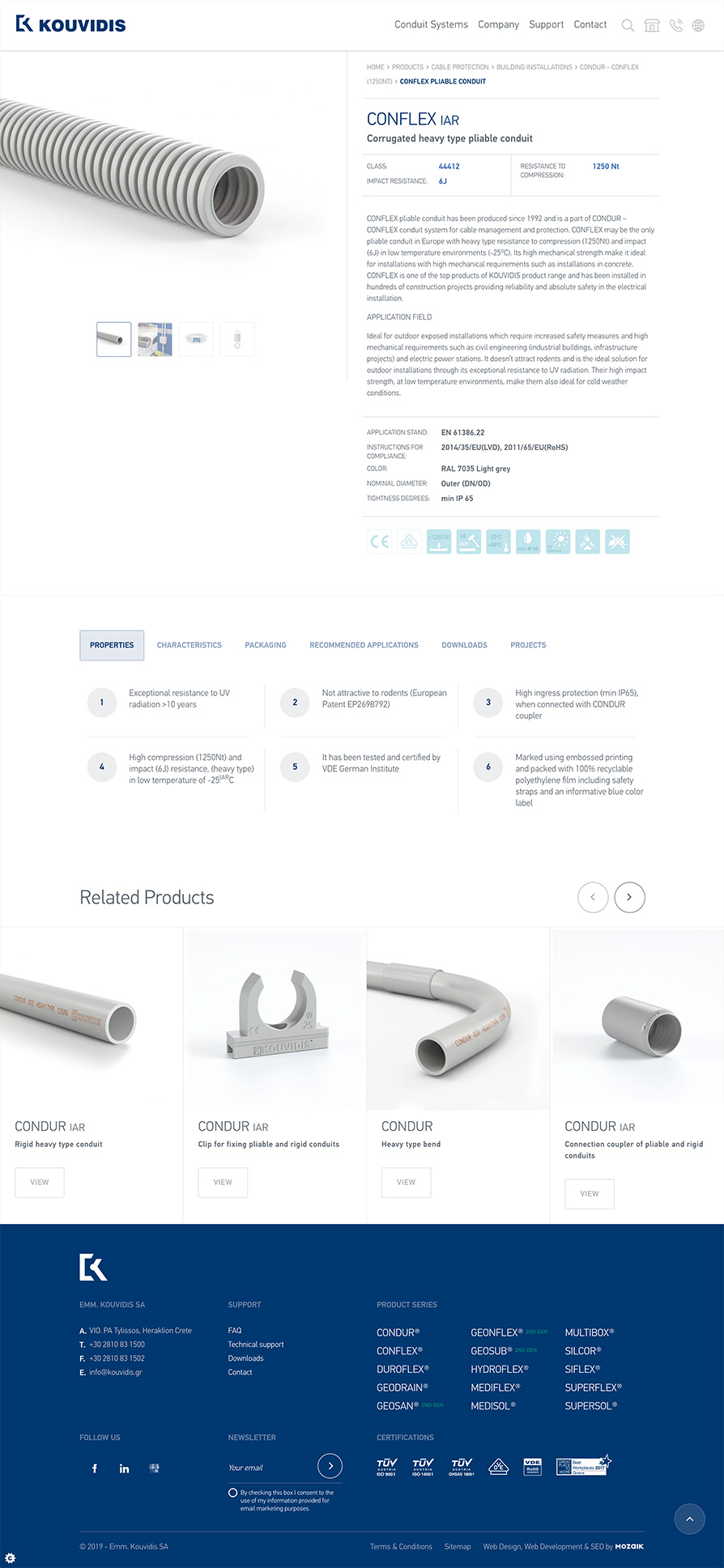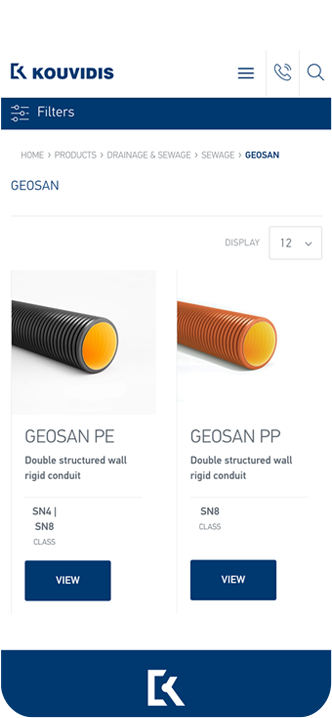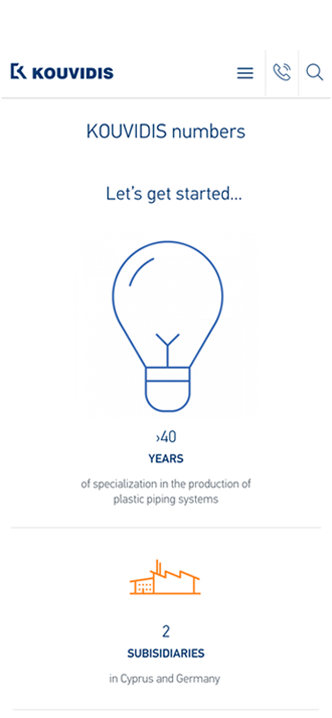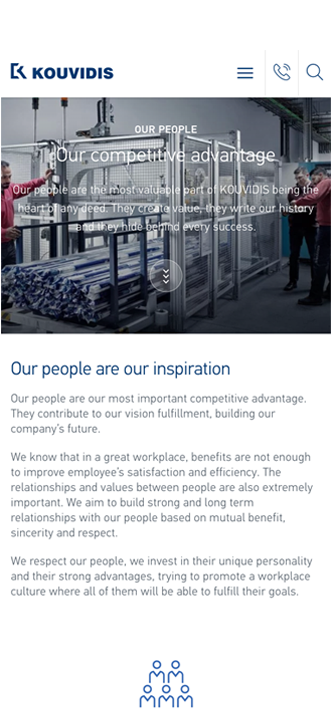 In order to illustrate different aspects of the content in an informative and yet distinctive way, Mozaik proposed the creation of custom icons that would be used throughout the website as indicative signs for all areas of operation. Colorful, simple, linear and minimal, the icons designed add an interesting modern twist to the website.
In order to highlight the great volume of the company's operation along with the countless types of products, Mozaik needed to enhance the content with new images that would heighten the end-result. As such, a new photo shooting was held by Dimitris Poupalos under Mozaik's artistic guidance that was mostly focused on the employees and the company's advanced machinery, being the core of its successful and responsible operation.
In order to communicate the company's new website launch in a quick, educative and enjoyable way, Mozaik created a story board for the launch video produced by Magikon Productions showcasing the functional novelties and up to date characteristics of the new website.