Back to Projects
Stone by stone, you can build a conglomerate on a solid foundation that will last in time.
WORKING TEAMS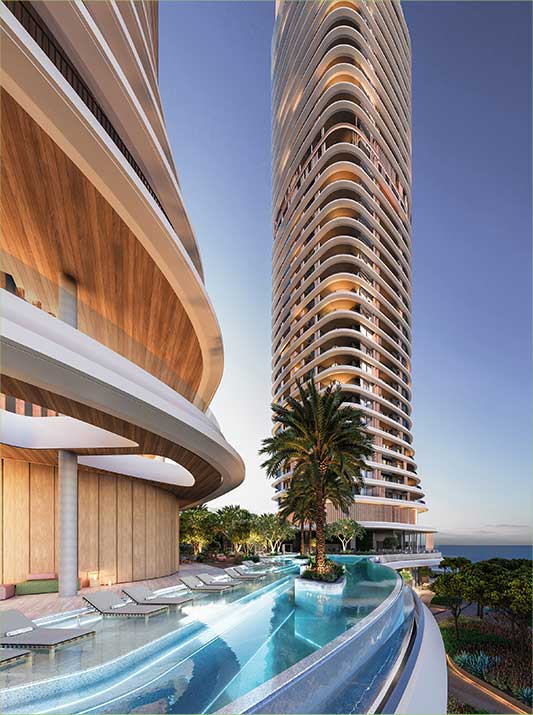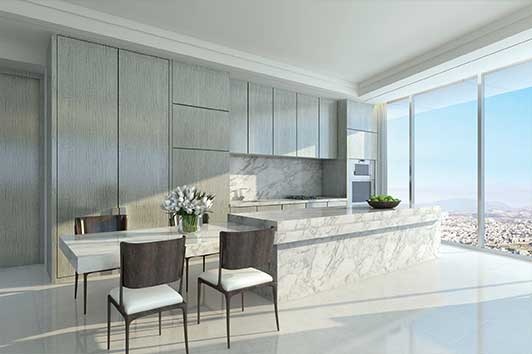 CLIENT
Pafilia is the largest privately-owned residential developer in Cyprus that has been setting the standards in the real estate sector of Cyprus since 1977. Pafilia is a leading real estate developer dedicated in developing world-class properties for personal living and investment that excel in concept, design, quality and service.
BRIEF
Being the mastermind behind remarkable real estate projects, such as the colossal 5 million square meters Minthis Resort, One Limassol, the tallest seafront residential high-rise superstructure in Europe and NEO, the waterfront six-star resort in Limassol featuring an eclectic selection of "villas in the sky" that are still under construction, Pafilia needed to create a website that will showcase the company's real estate accomplishments over time, along with its effectiveness, professionalism and expertise.
SOLUTION
After thoroughly studying the project, Mozaik decided to assist in a strategic review of the company's brand positioning and design a new digital strategy that would ensure future brand consistency through the brand's entire digital ecosystem. The brand-new and fully responsive website clearly presents Pafilia's unique DNA, expertise and reliability through a stylish and professional layout while also highlighting the company's most outstanding projects. The idea was to bring Pafilia in the frontline while underlining all real estate digital assets through a thorough presentation of developments and create leads with the use of forms, toolbars for inquiries and effective property search feature.
Information Architecture, Content mapping & Wireframing
The planning phase also included the creation of wireframes that would help organize the website's content and present all company characteristics, assets and projects in an equal way. With the use of lead generation solutions, the Pafilia website promotes the company's commercial facet while keeping the brand in the frontline.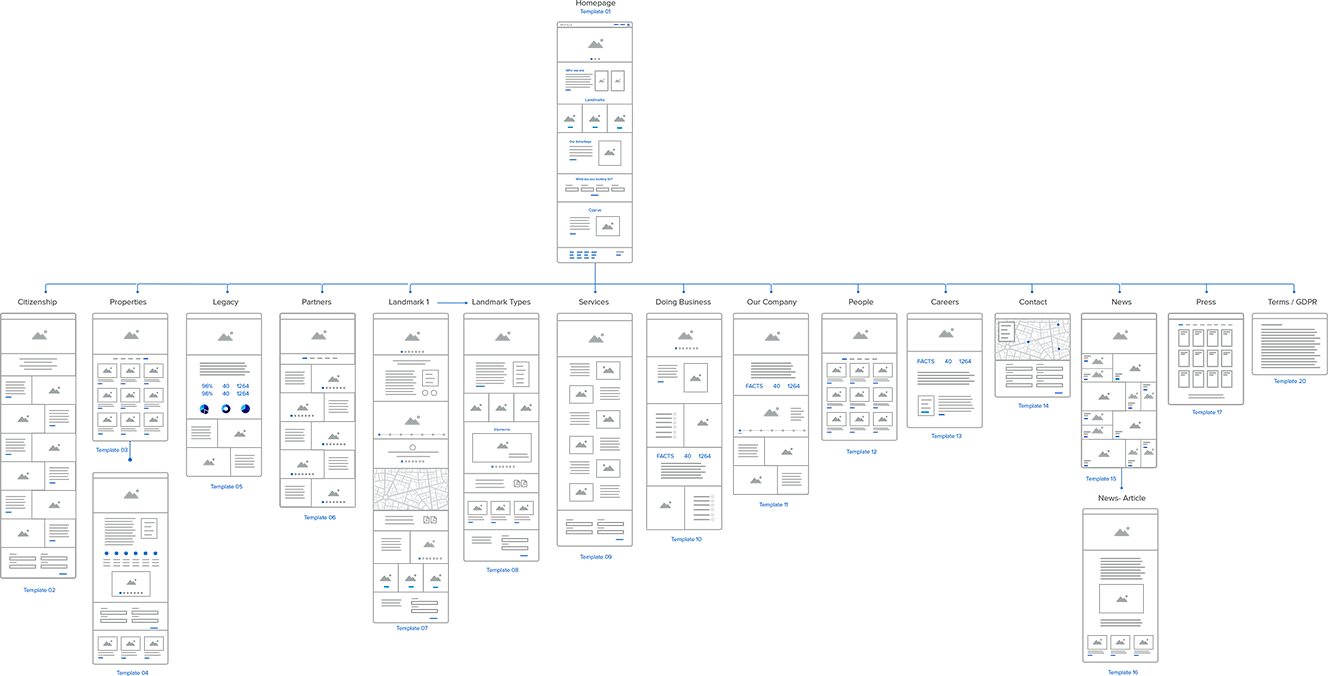 Web design and development
Mozaik proposed a fresh and modern corporate presentation with a clean-cut design and bold images highlighting the innovation and vision behind Pafilia's portfolio. Both the typography and colors used for the website were based on the brand identity so as to maximize brand consistency through offline and online media and create a new digital footprint for Pafilia. In line with the brand, the gold, blue and grey colors used on the website reflect Pafilia's sense of elegance and prestige while the black and white photos add a professional and corporate appeal. The user experience of the frontend was enhanced with the use of Asychronous JavaScript techniques (AJAX) while a Wordpress CMS installation was used for the backend. The core library integrated was jQuery and the interactivity was created with Anime.js animation library so as to ease the user experience and enhance the overall digital journey. To further familiarize visitors' with Pafilia's background, the website features a graphic presentation of informational pages with useful data and statistics.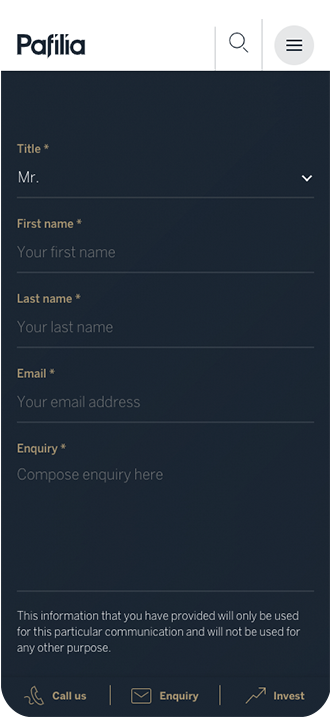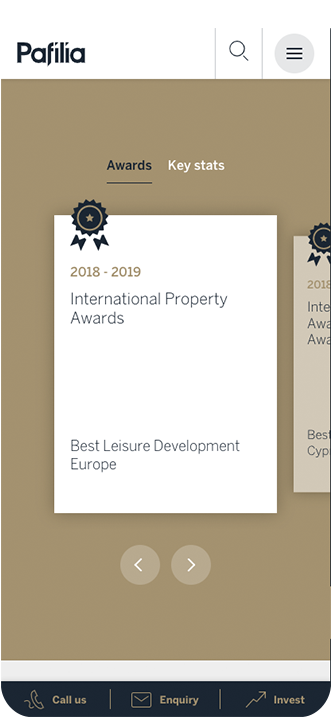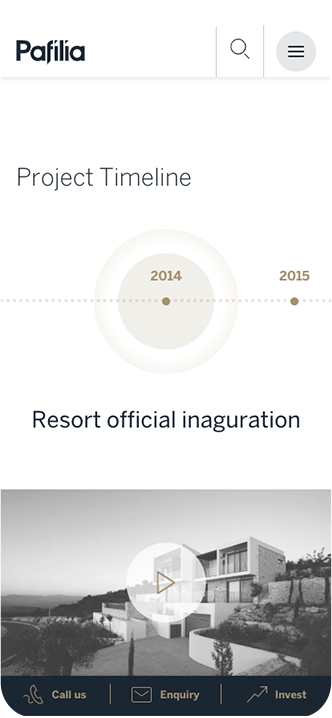 Online Marketing Strategy
In order for Pafilia to achieve its goals and objectives effectively and efficiently we created a holistic digital marketing approach based on the SOSTAC and RACE models. More particularly we defined a planning framework for the SOSTAC model (Situation, Objectives, Strategy and Tactics, Action and Control) that will help Pafilia achieve its goals and a set of online marketing activities through the RACE model that would increase customer engagement. 10 strategic business objectives were also set by defining why each objective is important, how to accomplish it and which KPIs to monitor in order to achieve its goal. The objectives were also split into the RACE model (Reach/Act/Convert/Engage) to highlight the purpose of each objective. In each Objective we defined the digital marketing mix (SEO, Paid Search/Display/Video Ads, PR, Social Media organic posts, CRO) where the following digital platforms were involved: Google, YouTube, Facebook, Instagram, Twitter, Linkedin, Bing, Yandex, Vkontakte. Finally, we prepared a detailed SWOT analysis (Strengths, Weaknesses of the company / Opportunities, Threats in the market) where through a matrix of 2x2 we created an action plan to use Pafilia's Strengths in order to take advantage of the market's opportunities and overcome Pafilia's weaknesses in order to face market threats.